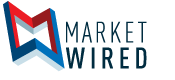 BRAX Roofing Publishes Guide for Homeowners Seeking to Sell Their Home
/EINPresswire.com/ -- Local Home Exterior Services Provider Offers E-Book Detailing Various Ways to Boost Your Home's Value
GAITHERSBURG, MD--(Marketwired - October 19, 2016) - BRAX Roofing, the leading provider of exterior home services in Montgomery County and surrounding areas, today announced the publishing of a guide detailing various strategies homeowners can consider to increase their home's value and get the most out of selling in the local DMV market. The e-book, Guide to Preparing Your Home for Selling, is available for free download at www.braxroofing.com/guide-to-preparing-your-home-for-selling.
The guide's areas of focus include:
Small projects that will enhance the appeal of your house
Simple and cost effective actions you can take with your home to maximize salability
Quick-fixes that will make an extra impression during an open house
"The repairs and upgrades that you undertake can go a long way in determining -- and increasing -- how much you sell your home for," says Ben Matthews, Managing Partner of BRAX Roofing. "Getting the most out of the sale of your house in this market requires a careful strategy and smart choices about what you upgrade and what kind of return you can expect from those upgrades. Our new e-book gives sellers several considerations for projects large and small that will enhance the appeal of your house to potential buyers."
For more information about this new e-book or BRAX Roofing services, visit the company's website at www.braxroofing.com.
About BRAX Roofing
BRAX Roofing is a small business serving the Maryland and D.C. area and is dedicated to providing customers with superior home improvement services. As a GAF certified and Better Business Bureau accredited company, BRAX Roofing specializes in roofing, siding, windows, doors, gutters and skylights. BRAX offers high-quality products and installation customized for individual homeowner needs and takes pride in delivering outstanding customer service on every job.