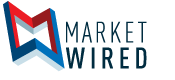 Optimum Talent Announces Executives Richard Payette and Kelly McDougald have Joined Its Advisory Board
/EINPresswire.com/ -- TORONTO, ONTARIO--(Marketwired - Oct 19, 2016) - Optimum Talent, a leading provider of integrated talent management solutions, is very pleased to announce that Richard Payette and Kelly McDougald will be joining Optimum Talent's valued advisor Ken Pustai, as members of its Advisory Board.
Richard Payette is a respected executive with over 30 years of experience in business management, business transformation and mergers and acquisitions. Currently, Richard is President and Chief Executive Officer at Manulife Quebec, where he is responsible for the development, deployment, and execution of a strategy to strengthen the position of Manulife in the province, and support the mission and vision of the company. Prior to joining Manulife, Richard held several executive positions including roles as President and Chief Executive Officer of the Americas Region at BDO International, and President and Chief Executive Officer at Raymond Chabot Grant Thornton.
Kelly McDougald's leadership experience includes more than 25 years in senior executive positions in the telecom sector at Nortel Networks and Bell Canada, where she led diverse groups including Corporate Strategy, Sales and Marketing, Research and Development, and Business Development. She also served as President of a Canadian Nortel subsidiary, TTS Meridian Systems. Following her career in the telecom sector Kelly became Chief Executive Officer of the Ontario Lottery and Gaming Corporation (OLG), and then moved on to lead the national Career Solutions Practice at one of Canada's largest talent management firms.
"Optimum Talent is perfectly poised to grow and optimize our business, and one of the key elements to ensuring that we realize our goals is having the best-of-the-best business advisors in our corner," said Ronald Dahms, President at Optimum Talent. "I know that we've found that in Richard, Kelly, and Ken!"
ABOUT OPTIMUM TALENT
Optimum Talent is a leading provider of integrated talent management services with expertise in Executive and Professional Search, Leadership and Talent Development, and Career Transition. For over 40 years, Optimum Talent has worked closely with clients to recruit and develop the talent they need to achieve their business objectives and build their employer brand. Their reputation and track record of success reflects a commitment to understanding their clients' organizational needs and culture. Please visit www.optimumtalent.com for more information.