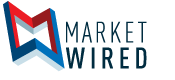 AMMROC Selects Juniper Networks for Maximum Network Quality and Reliability for MRO Operations in the Middle East
/EINPresswire.com/ -- Secure Network Solution Simplifies, Protects and Automates Critical Network Functions and Achieves Faster Time to Services
SUNNYVALE, CA--(Marketwired - October 19, 2016) - Juniper Networks (NYSE: JNPR), an industry leader in automated, scalable and secure networks, today announced that the United Arab Emirates' (U.A.E.) Advanced Military Maintenance, Repair and Overhaul Center (AMMROC) has built a mission-critical network infrastructure based on Juniper's switching, security and network management technology.
AMMROC has deployed Juniper Networks® SRX Series Services Gateways for improved performance, scalability and integrated security services, as well as the EX Series Ethernet Switches, to provide enhanced services and expand capabilities for its existing and planned operations. AMMROC also installed the Junos® Space Management Platform to simplify and automate the management of network devices.
News Highlights:
AMMROC has reduced its operational expenses (OPEX) as a result of its automated and centrally-managed network sites and simplified system operations.
Juniper's open network approach was critical in AMMROC's technology choice, enabling high flexibility for adding new applications to its live network with speed, reliability and ease. It enables AMMROC to pioneer new and advanced cloud-based offerings with reduced risk and lower costs.
Supporting Quotes
"In AMMROC, we constantly strive to meet the highest standards of quality and efficiency, build trust and exceed our customers' expectations. We are always in pursuit of improvements that keep us at the forefront of MRO industry on a global level. Juniper shares our commitment and helps us future-proof our network with advanced technology that enables us to achieve tangible operational value for our customers."
- Eyad Al Sahli, head of information technology at AMMROC
"As a leading Middle East organization with significant prominence, AMMROC utilizes innovative technologies as a business enabler. AMMROC can now securely provide support to its key customers including U.A.E. Armed Forces and other military operators by integrating products from Juniper Networks."
- Samer Kudsi, Sales Director, Middle East & North Africa at Juniper Networks
Additional Resources
Juniper Blogs and Community: J-Net
Juniper 1on1 app: Keep up with all things Juniper right from your smartphone. Download from iTunes and Google Play store today.
About Juniper Networks
Juniper Networks challenges the status quo with products, solutions and services that transform the economics of networking. Our team co-innovates with customers and partners to deliver automated, scalable and secure networks with agility, performance and value. Additional information can be found at Juniper Networks (www.juniper.net) or connect with Juniper on Twitter and Facebook.
Juniper Networks, the Juniper Networks logo and Junos are registered trademarks of Juniper Networks, Inc. and/or its affiliates in the United States and other countries. Other names may be trademarks of their respective owners.
Media Relations:
Pelin Murphy
Juniper Networks
+44 (0) 1372 385 686
pelin@juniper.net