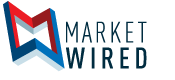 Diet Doc Offers Doctor-Supervised Diet Plans to Minimize Harmful Weight Loss Side Effects
/EINPresswire.com/ -- BIRMINGHAM, AL--(Marketwired - October 19, 2016) - In the United States, there is no shortage of fad diets and weight loss supplements promising a slimmer body through rapid weight loss. Around 45 million Americans diet each year, spending an estimated $33 billion annually on weight loss products. Nevertheless, nearly two-thirds of Americans are overweight or obese, facing serious health issues like diabetes, high blood pressure, elevated cholesterol, heart disease and more. Consistent regulation of physical activity and calories consumed is crucial. However, many weight loss programs and supplements can do more harm than good, particularly as dietary supplements do not require U.S. Food and Drug Administration (FDA) before being marketed.
In rapid weight loss programs, the drastic reduction of calories (along with exercise) contributes more to fat burning than a particular pill or diet. In fact, unregulated rapid weight loss can negatively impact the body with side effects like headaches, fatigue, dizziness, dehydration, electrolyte imbalance, constipation, muscle loss and more. There are also other serious weight loss side effects like:
Gallstones (which affects 12-25% of people undergoing large amounts of weight loss over several months)
Malnutrition (typically induced by inadequate protein intake and the starvation diet approach to dieting)
These risks increase over time, especially with diets that are not doctor-supervised. Therefore, it is crucial to consult a medical professional before adopting any major or rapid weight loss regimen. At Diet Doc, a nationally recognized weight loss center, all dieters are encouraged to seek doctor supervision to ensure consistent and healthy weight loss. With a safe, doctor-supervised diet plan and guidance for life, Diet Doc patients gain the following benefits within the very first month:
Fast and healthy weight loss
Understanding of past weight loss failures
Customized and balanced diet plans that curb hunger and establish a healthy lifestyle
Attention to specific nutritional needs based on body chemistry
With a team of doctors, nurses, nutritionists and motivational coaches, Diet Doc products help individuals lose weight fast and keep it off. More than 90% of Diet Doc patients lose 20 or more pounds every month and maintain weight loss with an easy-to-follow, doctor-prescribed diet. Patients can get started immediately, with materials shipped directly to their home or office. They can also maintain weight loss in the long-term through weekly consultations, customized diet plans, motivational coaches and a powerful prescription program.
With Diet Doc, the doctor is only a short phone call away and a fully dedicated team of qualified professionals is available 6 days per week to answer questions, address concerns and support patients.
Getting started with Diet Doc is very simple and affordable. New patients can easily visit https://www.dietdoc.com to quickly complete a health questionnaire and schedule an immediate, free online consultation.
About the Company:
Diet Doc Weight Loss is the nation's leader in medical, weight loss offering a full line of prescription medication, doctor, nurse and nutritional coaching support. For over a decade, Diet Doc has produced a sophisticated, doctor designed weight loss program that addresses each individual specific health need to promote fast, safe and long term weight loss.
Twitter: https://twitter.com/DietDocMedical
Facebook: https://www.facebook.com/DietDocMedicalWeightLoss/
LinkedIn: https://www.LinkedIn.com/company/diet-doc-weight-loss?trk=biz-brand-tree-co-logo