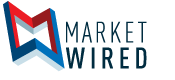 New Silkroad Announces HK$1.466 billion Proposed Open Offer
/EINPresswire.com/ -- Boosting future development of gaming and cultural tourism businesses on Jeju Island, Korea
HONG KONG, CHINA--(Marketwired - Oct 18, 2016) - New Silkroad Culturaltainment Limited ("New Silkroad" or the "Company") (HKEX: 00472) today announced a proposed open offer to the existing shareholders to raise not less than HK$1.466 billion. The Company intends to issue not less than 916,454,764 Offer Shares and not more than 976,854,764 Offer Shares on the basis of two Offer Shares for every five existing shares, at the subscription price of HK$1.60 per Offer Share. Macrolink Culturaltainment Development Co., Ltd. (SZSE: 000620), a controlling shareholder of the Company, through its wholly-owned subsidiary Macro-Link International Land Limited, has agreed to fully underwrite all the Offer Shares in addition to its entitlement of 336,478,946 Offer Shares.
The subscription price represents a premium of approximately 4.58% to the closing price of HK$1.53 per share on the Stock Exchange of Hong Kong Limited on 18 October 2016, and a premium of approximately 3.23% to the theoretical ex-entitlement price of approximately HK$1.55 per share.
The Open Offer will provide capital for the development of New Silkroad's cultural tourism and gaming projects in Jeju Island. It will also help to reduce the Company's financing cost and gearing ratio, enhance the financial position and future working capital base, further strengthening the Company's capital structure and allow the Company the capacity to grasp the right investment opportunities as they arise.
Mr. Paul Ng, Executive Director of New Silkroad, said: "With the booming gaming and cultural tourism industry in Jeju Island, we hope the Open Offer will equip us with a solid financial foundation for the development of a world-class gaming and entertainment complex and a large-scale tourist resort in South Korea. Through the Open Offer, we hope to provide all shareholders with an equal opportunity to participate in the long-term development of the Company which shall benefit the Company and the Shareholders as a whole. Our major shareholder's commitment in fully underwriting the Offer Shares also demonstrates its confidence in the long-term development and prospects of the Company."
The proposed Open Offer is subject to shareholders' approval at the Company's special general meeting.
Company Logo
http://release.media-outreach.com/i/Download/5691
About New Silkroad Culturaltainment Limited
New Silkroad Culturaltainment Limited (formerly known as JLF Investment Company Limited) ("New Silkroad") (HKEX: 00472) is an investment holding company. Its subsidiaries mainly focus on development and operation of overseas real estate, cultural tourism and gaming businesses, and production and sale of wine and baijiu under its own brands in China.
Macrolink Culturaltainment Development Co., Ltd. (formerly known as Macrolink Real Estate Co. Ltd.) ("Macrolink") (SZSE: 000620), is a substantial shareholder of New Silkroad. Macrolink is the property development arm of Macro-Link Holding Company Limited which is rated one of China's Top 500 Private Companies. For more information, please visit the corporate website of New Silkroad at http://www.newsilkroad472.com and Macrolink at http://www.xhlbdc.com.
For further enquiries, please contact Hill+Knowlton Strategies:
Benny Liu
Tel: (852) 2894 6315
Email: Email Contact

Ka Wai Li
(852) 2894 6252
Email Contact

Ryan Tsui
(852) 2894 6257
Email Contact