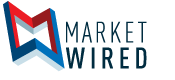 MUNDOmedia Ltd Closes Acquisition of 36 Labs LLC
/EINPresswire.com/ -- TORONTO, ON --(Marketwired - October 18, 2016) - MUNDOmedia Ltd. ("MUNDOmedia") announced today that it has acquired 36 Labs, LLC ("36 Labs"), a supply side technology and performance marketing services company. 36 Labs' platforms have driven hundreds of millions in revenue while generating industry leading results for its partners and advertisers. Its foundation is driven by consistently analyzing data fed into CORE, its proprietary marketing platform.
"With the 36 Labs acquisition, MUNDOmedia is bolstering its offering for clients and gaining a powerful technology platform that will help deliver additional value to our demand side partners," commented Ross Levinsohn, Chairman of MUNDOmedia. "We are excited to have the extremely talented 36 Labs team join MUNDOmedia in the expansion of our global data-driven digital marketing technology business."
"36 Labs is bringing valuable assets to our business. The team is synergistic with a focus on scalability through technology and process. Mundo will look to advance our new business through the sharing of technology and experience," states Jason Theofilos, founder and CEO of MUNDOmedia. "This is the first in a series of major growth initiatives we have planned."
"We are extremely proud of what our team has built and are thrilled to join the MUNDOmedia team," stated Scott Teger, Co-Founder of 36 Labs. "Our strong work ethic, combined with our proprietary marketing platform CORE, will enable us to expand our marketing reach and engage in new product development together. CORE is the culmination of the experience gained from building performance marketing technology platforms over the past 10 years. We are eager to leverage CORE to efficiently optimize and scale user acquisition for MUNDOmedia's partners."
About 36 Labs, LLC
36 Labs is a leader in technology-driven user acquisition ("UA"). Utilizing its proprietary marketing optimization technology named CORE, the hands-on team is able to assist brands of all sizes with enhancing their respective UA efforts across the globe. Leveraging constantly evolving ad technology with the insatiable demand for brand performance, 36 Labs has positioned itself to exceed partner demands today while effectively forecasting their respective needs for tomorrow.
About MUNDOmedia Ltd.
MUNDOmedia is the global leader in data-driven digital marketing. The Company helps large brands grow their business by connecting them to an engaged global audience at the moment of greatest opportunity with a suite of proprietary technology powered by data. MUNDOmedia reaches more than two billion users per month, offering a single point of access to digital supply channels in 182 countries worldwide. The MUNDOTrack platform utilizes rich audience data segments and granular targeting capabilities to deliver unparalleled control and real-time analytical insights. MUNDOmedia's technology empowers the Company's advertising partners to create millions of mobile connections with key audience segments.
Follow us on Instagram: @MundoMediaLtd
Twitter:@MundoMedia
LinkedIn: MundoMedia
Like us on Facebook: MUNDOmediaNetwork
For more information, please contact:

Eric So
Executive Vice-President, Corporate Development
Tel: 416.342.5646 x412
Email: eric.s@mundomedia.com