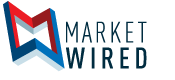 sparks & honey Adds Diverse Business and Cultural Luminaries to Its Influencer Advisory Board (IAB)
/EINPresswire.com/ -- Top Entrepreneurs, Activists, Doctors, Diversity Executives, Writers and More to Lend Expertise and Vision to the Agency and Its Clients
NEW YORK, NY--(Marketwired - October 18, 2016) - sparks & honey, the New York-based agency that synchronizes brands with culture in the now, next and future, today announced new additions to its Influencer Advisory Board (IAB), a carefully curated group of influencers that provide intelligence and vision to the agency's trend tracking, cultural signals and predictive insights capabilities. The new members hail from a broad cross-section of industries including technology, fashion, sustainability, education, financial services and entertainment, and include experts in multiculturalism, disability and sexuality, among many others areas.
sparks & honey's IAB is carefully chosen to include top voices from a diverse swath of contemporary culture and business. The newly-refreshed board has 30 members, ranging in age from 15 to 92 years old, including 20 women and 5 people who self-identify on the LGBT continuum. They hail from across the U.S., Mexico and the EU and collectively speak 9 languages, with 15 ethnic ancestries and 5 races represented. Together, they will enrich sparks & honey's proprietary database and culture-mapping platform. The IAB will be consulted regularly for real-time insights on emerging trends and cultural bursts, as well as contribute expert perspectives to reports and whitepapers.
"Being open-minded and understanding the different cultures and movements happening all around is not just about being a good person - it's good business," said Terry Young, founder and CEO, sparks & honey. "The new additions to our board will add immeasurable value to our clients. These individuals are generating and mobilizing societal shifts that are reshaping the world we live in and redefining how we interact with each other. This coveted information is as difficult to uncover as it is imperative for brands to activate on."
Among the eclectic group of experts joining the IAB are: Dr. Vivienne Ming, neuroscientist and co-founder of Socos; Dr. Ruth Finkelstein, an expert on health, productivity, quality of life and aging; Yuri van Geest, exponential growth strategist, author and founder of Singularity University The Netherlands; Ping Fu, founder of Geomagic, who was Inc. Magazine's "Entrepreneur of the Year" in 2015; and Dr. Danielle Sheypuk, clinical psychologist and sexpert, who was also Ms. Wheelchair New York 2012. The full list of IAB members is as follows:
Jennifer Brown, author, speaker, founder & CEO of Jennifer Brown Consulting, LLC
Vicki Cantrell, executive director of shop.org, part of the National Retail Federation
Bing Chen, founder of Bing Studios & Victorious
Stephen David, screenwriter and film producer
Laurie Davis, author of Love at First Click, CEO & founder of eFlirt Expert
Samantha Ettus, author, speaker, media personality
Robin Farmanfarmaian, author, speaker, medical futurist, entrepreneur
Dr. Ruth Finkelstein, health & gender policymaker, associate director at Columbia Aging Center
Dr. Laura Forlano, designer at the intersection of technology, culture and cities
Ping Fu, founder, entrepreneur, author, future-maker
Annette Green, author, fragrance historian, consultant
Lynne Greene, former group president of Estée Lauder Companies
Lauren Imparato, author of RETOX, founder & CEO of I.AM.YOU
Bryan Janeczko, food tech and business model pioneer, entrepreneur
Rita J. King, entrepreneur & co-director of Science House, futurist, ethicist
Samantha Klein, next gen intrepreneur at IBM
Zoe Mendelson, writer, visual designer, content strategist
Dr. Vivienne Ming, neuroscientist, technologist, co-founder of Socos
Geraldine Moriba, vice president of Diversity & Inclusion, CNN Worldwide
Dr. Michael Nelson, internet futurist, chief policy advisor at Cloudflare
Jeremiah Owyang, founder & CEO of Crowd Companies
Sydney Polinchock, student and speaker
Rita E. Rodriguez, executive vice president, Omnicom Group
Dr. Danielle Sheypuk, psychologist, model, media commentator, disability rights activist
Claire Sulmers, style writer, founder and editor-in-chief of The Fashion Bomb
John Thompson, senior vice president, Center for Financial Services Innovation
Shen Tong, founder & managing partner of Food Future Inc., founder of FOOD-X
Yuri van Geest, co-founder and chief innovation officer at exOxo, founder of Singularity University
Stefaan Verhulst, co-founder and chief research & development officer, The GovLab at NYU
Dr. Andy Walshe, director of high performance for Red Bull
For more details on sparks & honey, visit www.sparksandhoney.com.
About sparks & honey
sparks & honey (www.sparksandhoney.com) is a New York-based agency with a mission to open minds and create possibilities in the now, next and future for brands. Employing a disruptive marketing platform and cultural newsroom model, sparks & honey leverages proprietary tools, algorithms and human insights to identify emerging cultural trends and engage brands in relevant and meaningful conversations. sparks & honey leverages the proprietary sparks & honey cultural intelligence system to deliver services in three areas for brands - innovation, cultural insights and content. Named to Ad Age's 2014 A-List as an "Agency to Watch," sparks & honey is a part of the DAS Group of Companies.
About the DAS Group of Companies
The DAS Group of Companies, a division of Omnicom Group Inc. (NYSE: OMC) (www.omnicomgroup.com), is a global group of marketing services companies. DAS includes over 200 companies in the following marketing disciplines: specialty, PR, healthcare, CRM, events, promotional marketing, branding and research. Operating through a combination of networks and regional organizations, DAS serves international, regional, national and local clients through more than 700 offices in 71 countries.