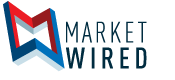 Zipskee Launches App to Help Travelers Seeking Local Connections
/EINPresswire.com/ -- New iOS App Assists Users with Travel Plans and Safely Making Friends Abroad
DENVER, CO--(Marketwired - October 18, 2016) - Zipskee, the social platform that connects travelers and locals from around the world, has released an iOS app to help adventure seekers forge lifelong friendships and partake in authentic cultural experiences. The new app provides an enhanced user experience, including features that make it easier to find and connect with new friends.
Through the Zipskee app, users can find others users by location and common interests as well as read match references or write reviews based on their experience with a particular user. These adventurers can also send messages to source recommendations or to get to know each other before deciding to meet up. What's more, the app also features the ability to filter searches for either locals or fellow travelers, and uses mobile geolocation to determine whether a user is at home or traveling.
"Smart phones may have changed the way we travel, but our app will revolutionize it," said Evan Hung, CEO & Founder of Zipskee. "I want our users to travel, not as tourists, but as explorers looking for a genuine experience. I want them to see the world in an authentic way; to avoid the tourist traps and overpriced restaurants that can make a place seem disingenuous. Our app's new features will help them to do just that. It will allow them to see destinations as the locals do. And in the end, travelers won't just walk away with fond memories -- they'll leave having made new friends, too."
If you're unfamiliar with Zipskee, here's the scoop: Users create a profile which includes photos, languages spoken, interests and a short bio. Their profile is automatically updated via GPS to either "traveling" or "guiding," to let others know about their availability. Making a connection is as easy as typing in a city and perusing a list of locals or travelers. Users can easily communicate through Zipskee. They can ask for recommendations or even arrange to meet up and hang out. Zipskee's rating system helps keep users safe, and ensures compatible connections are made.
The Zipskee iOS app is available now, for free in the App Store. Zipskee's app will be made available to Android users later this autumn. For more information, or to start exploring the world the Zipskee way, visit www.zipskee.com.
ABOUT ZIPSKEE
Zipskee was founded in 2015 to connect travelers and locals around the world with the belief that people make the culture, and connecting with culture is the best part of traveling. After raising capital, the platform launched in July 2016, allowing users to share recommendations, arrange meet ups, and experience the real side of a destination that can only be achieved when meeting locals. Zipskee's mission is to make it easy to make friends wherever you go. To learn more, visit www.zipskee.com and to follow on social media, visit Zipskee (Facebook), @Zipskee (Twitter), and Zipskee (Instagram).