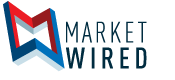 Green Leaf Farms to Begin Operations as Nevadans Vote to Legalize Recreational Marijuana
/EINPresswire.com/ -- CEO delivers Company update to shareholders on final steps to start cultivation and production facility operations and announces its team and sponsors
LAS VEGAS, NV--(Marketwired - Oct 18, 2016) - Player's Network, Inc. (OTC PINK: PNTV), a vertically integrated, diversified, fully reporting public company operating two complementary portfolios of Media and Medical Marijuana, announced today a shareholder progress update from CEO Mark Bradley.
Dear Shareholder,
On September 25th a shareholder update was sent out that outlines the company's progress of securing $2.5 million in funding. This funding has allowed the company to make major progress in completing the necessary step to be compliant through the company's wholly owned subsidiary Green Leaf Farms Holdings (GLFH) and begin operation of MME facilities.
Progress Highlights
Complete first stage construction
Comply with all fire and security requirements
The status of recreational Nevada Ballot Question 2, recreational use
Hire top cultivation management team
Secure major vendors
Continue production of television documentary
Construction and requirements
Green Leaf Farms has completed its first phase of construction and is now working to finalize all needed requirements to pass the facilities state inspection to be scheduled within the next 30 days. If all goes well and the cultivation and production facilities pass the inspection the first time around we will commence operations before the end of November. At this time we are meeting all compliance requirements for both security and fire codes, which are the main factors in a pass or fail as well as the completion of an operational and procedure manual. This first stage of operation will utilize only 7,000 sq. feet of the company's 26,000 sq. feet allocated for cultivation. This square footage will be filled with grow modules and is expected to begin generating revenue by February 2017. We will also have completed a room to begin producing oils and extracts in December with revenues estimated before the end of 2016.
Nevada Ballot Question 2
Early polls are showing that there is between 57% and 64% of voters in support of the bill passing. Of course, it depends on whose polls you believe. If Question 2 passes, Nevada dispensaries will be able to sell marijuana to the 52 million tourists who visit Nevada each year. If Nevada performs like the other states have with the sale of recreational marijuana, the market and associated revenues will skyrocket. Our Weed TV team is advocating for passage of the ballot question by offering media support and donating a direct call center being staffed by industry volunteers. In my opinion, holding a current license is like holding a lottery ticket, we know we hold a winning ticket, but how big the jackpot will be is unknown.
Cultivation Team
I would like to welcome two amazing growers to the Green Leaf Farm team; Jae Benjamin and Corey Crosser. Jae is a seasoned expert at growing Cannabis and uses his 20 plus years of experience to develop top genetics using 100% GMO free pure organic nutrients and soils, allowing Jae to grow some of the highest quality cannabis and CBD enriched medicine. Jae is a personality in the MMJ space and has been recognized as one of the top influential people in the business who was a protégé of Jack Herer. Jae also stars in several upcoming feature films and new TV series. Corey, growing hydroponically, has a discipline in vegan plant growing and is an expert in hydroponics who also has several cutting-edge medical strains which are 100% vegan with no pesticides. Corey and Jae are a team with the ability to produce high-quality, market leader, innovative strains to compete in the emerging market.
We have a great team and I would like to thank construction manager Ron Sasson from Scalable Solutions, a division of MCIG, who has done an amazing job bringing our project in on time and under budget. Ron's team included Robert Kressa, the CEO of Grow Contractors Group, which designs, builds, and operates Cannabis facilities all over the country. The Group emphasizes close client relations and efficient, high-yielding build-outs and is currently one of the leading consulting groups in the recreational and medical Cannabis industry. George Wittler is the owner of AZON Design who has done all the necessary design, planning and management of the faculties engineering and architecture, and Michael Moore who is the owner of Imaginary Computer, who has created a first class security and controlled access system that meets all the states requirements to operate a MME facility.
Our Sponsors
We would like to thank our first sponsor and marketing partners Agromax, Smart Grow Technologies and Nectar for the Gods who share our vision of creating a first-class facility that is backed by a media platform unlike any other in the MMJ industry. Agromax is a distributer of high-end cultivation equipment; their representative Marcus Ricard is an expert at facilitating grow operations and has proven to be a wealth of information and a valuable resource for our company. Smart Grow Technologies has market leading advanced LED grow lamps that we believe will out-produce most other LED products in the market. We will be using Smart Grow lights to facilitate our initial phases and beyond. Nectar for the Gods, who is one of the top organic nutrient and soil producer/manufacturers in the United States, will also be joining the Green Leaf Farm family. All of our sponsors and contributing building partners will be featured on our upcoming television docu-series "High Stakes" that began production in September, documenting the development of Green Leaf Farms.
The High Stakes docu-series is created by Michael Berk, creator of 5 television series including Baywatch, along with supervising producer Carole Joyce who has been a Hollywood documentary film maker for over 20 years and is also the fiscal sponsor for the documentary Hempsters: Plant the seed and over 30 award winning documentaries. Together with our staff and sponsors, the production team brings both the knowledge of the marijuana industry and producing skills to execute a promising film. The series will be distributed on Weed TV as a part of an original programming line up.
Today, I am pleased to say that Players Network's businesses are nearly out of their development stages. After 3 years of re-inventing ourselves, we are on the path to product production, sales and revenue. We have almost no toxic debt, a great team that will continue to expand as we begin operating our fabulous facility, and marketing plans that will set the bar as Nevada's market moves from medical to recreational marijuana. Both our sales and revenues will grow exponentially as this new market launches.
Our shareholders have much to look forward to. If you have any questions about anything we are doing, feel free to email me mbradley@playersnetwork.com. I answer all email.
Best Regards,
Mark Bradley
CEO Players Network
About Player's Network:
Player's Network is a diversified company with holdings in both Media and Medical Marijuana. The Company uses its proprietary Enterprise Web Platform to develop Branded Digital Lifestyle Television Networks for itself and its partners in a wide range of lifestyle categories. Player's Network's current original channels, "Player's Network", "Vegas on Demand", "Real Vegas TV", focus on the Las Vegas and Gaming Lifestyles. These channels are distributed over PNTV's owned and operated VOD Channels over its Broadband Network and Mobile Platforms. The Medical Marijuana assets are primarily through the Company's 86% ownership in Greenleaf Farms Holdings, and PNTV's newest channel, "WeedTV.com, which focuses on the rapidly expanding cannabis community. For more information please visit www.playersnetwork.com.
Statement under the Private Securities Litigation Reform Act:
With the exception of the historical information contained in this Release, the matters described herein contain forward-looking statements that involve risk and uncertainties that may individually or mutually impact the matters herein described, including but not limited to: the ability of the Company to increase revenues in the future due to the developing and unpredictable markets for its products and services, the ability to achieve a positive cash flow, the ability to obtain orders for or install its products, the ability to obtain new customers and the ability to continue to commercialize its products, which could cause actual results or revenues to differ materially from those contemplated by these statements.