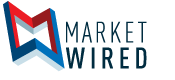 MEDIA ADVISORY: Calgary to participate in 2nd Provincial Point-in-Time Count of Homelessness
/EINPresswire.com/ -- - 100 volunteers fan out across the city to count and connect with individuals and families with no fixed address
CALGARY, ALBERTA--(Marketwired - Oct 18, 2016) - Alberta's 7 cities collective will be conducting the 2nd province-wide Point-in-Time Count (Count) of Homelessness on Wednesday, October 19th.
Over 100 volunteers will meet at City Hall Atrium for orientation and training at 8:00 p.m. with teams heading out onto the streets from 10:00 p.m. to midnight.
Volunteers will be placed in approximately 20 teams led by volunteers with experience in the homeless- serving sector and public services such as CUPS, the DI, CJHS, The Alex, the Mustard Seed, Keys to Recovery and more. Each team also includes representatives from Calgary Police Service and Bylaw.
WHAT:
2nd Provincial Point-in-Time Count of Homelessness
Teams survey the entire downtown core plus various parks and green spaces with known or suspected encampments throughout the city. Data is also collected from 70 facilities providing housing for people experiencing homelessness, including emergency shelters and temporary accommodations, remand centres, hospital emergency rooms, police processing units and the Calgary Youth Offenders Centre, campuses, parks, and rail road tracks.
WHO:
Volunteers, elected officials, individuals who are formerly and currently homeless and representatives from Calgary Police Service, City of Calgary Animal and Bylaw Services, Calgary Parking Authority, Calgary Transit, non-profit agency outreach teams, Canadian Pacific Railway, Calgary Stampede, the University of Calgary, SAIT, Mount Royal University and Fish Creek Park.
Available for interviews prior to the Count at the City Hall Atrium
Diana Krecsy, President and CEO, Calgary Homeless Foundation
Cst. Devon Ouellette, Vulnerable Persons Unit Calgary Police Service
Adam Melnyk, Outreach & Housing Location Manager, Alpha House
WHEN:
Thursday, October 19th, 2016
8:00 p.m. to midnight
*media are invited to attend from 8:00 p.m-10:00 p.m. at City Hall Atrium
WHERE:
Atrium in City Hall
AGENDA
8:00 p.m.
Media Interviews
8:30 p.m.
Indigenous Blessing, Elder Jackie Bromley, Awo Taan Healing Lodge
8:35
U of C Native Centre Drumming, Cheryle Chagnon-Greyeyes & Chantal Chagnon
8:45
Diana Krecsy, President & CEO, Calgary Homeless Foundation (CHF)
8:50
PiT Count Logistics, Rachel Campbell & Madison Smith, CHF
8:55
Safety, Jody St. Pierre & Melanie Thomas, Community Peace Officers, City of Calgary
9:00
Engagement, Adam Melnyk, Outreach & Housing Manager, Alpha House
9:10
Experience, Rev. Susan Brandt, Streetlevel Consulting
9:20
Video, Homelessness Doesn't Stand a Chance, CHF
9:23
U of C Native Centre Drumming, Cheryle Chagnon-Greyeyes & Chantal Chagnon
9:33
Questions & Dismissal
10:00
Street Count
MEDIA PARTICIPATION AND DISSEMINATION OF INFORMATION
Media are invited to meet with volunteers at the beginning of the evening at the muster point. This will be on October 19, 2016 from 8:00 to 10:00 p.m. at the Atrium in City Hall.
CHF respectfully asks that the media please do not share the date of the count publicly prior to the evening October 19th as advance notification of the count has proven to impact the quality of the data. Sometimes, if people are aware of the night on which the count is being undertaken, they may move shelter and/or be on the lookout to avoid the teams.
As well, the reasons for people not accessing emergency shelter are many and when conducting the count teams are, in effect, stepping into people's personal space uninvited. To respect each individual's right to privacy and to ensure the highest quality of data possible, we will not include media in the actual count.
Others will be tweeting throughout the evening at #YYCCOUNT #ABCOUNT. Preliminary results from the Point-in-Time Count will be released as soon as possible after the data has been compiled.
About 7 Cities
Working together to end homelessness since 2001, Alberta's 7 Cities on Housing and Homelessness (7 Cities) is made up of the lead organizations responsible for the implementation of local Plans to End Homelessness. The 7 cities coordinate local plans at a systems level and align funding resources for greater impact and progress towards ending homelessness.
About Calgary Homeless Foundation
Calgary's Homeless-Serving System of Care is a network of agencies working together to ensure those at risk of or experiencing homelessness have timely access to the right housing with the right supports. The Calgary Homeless Foundation (CHF) has the big picture view of Calgary's Homeless-Serving System of Care. We have the expertise, do the research, analyze the data, and measure gaps and progress. We mobilize best practices in funding, education, program delivery measurements and advocate for policy advancements so Calgary can reach its goal of ending homelessness.
CHF'S focus is on creating an effective, nimble, system of care that connects individuals to the right resources as compassionately and quickly as possible. Ending homelessness happens one person at a time by matching the right person, with the right housing, with the right supports.