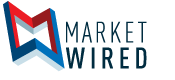 Morae Legal Joins Exterro's Partner Alliance Program to Offer Clients Comprehensive Solutions and Support
/EINPresswire.com/ -- HOUSTON, TX and PORTLAND, OR--(Marketwired - October 18, 2016) - Morae Legal Corporation, a legal consulting and solutions provider and Exterro® Inc., a provider of software specifically designed for in-house legal and IT teams at Global 2000 and Am Law 200 organizations, are pleased to announce a partnership to provide corporate legal departments with comprehensive services and solutions to support their e-discovery and information governance functions.
"Morae Legal's focus is about moving toward a model where information management and discovery are just different use cases. We partner with the leading technology providers who can help us and our clients realize that vision. This partnership reflects our belief that, together, Morae Legal and Exterro can deliver an enriched client experience whereby domain expertise across discovery, information governance and data management are supported by leading technology," shares Joy Saphla, Chief Strategy Officer, Morae Legal.
Morae Legal joins the exclusive Exterro 5.0 Certified Partner Alliance Program, which recognizes consulting and service provider firms who have been certified on Exterro version 5.0. This alliance highlights an important paradigm shift in the world of e-discovery and information management as more providers are taking a collaborative approach that can elevate service levels and offer a greater breadth and depth of support. Morae Legal is uniquely positioned as a next-generation legal service provider with a focus on innovative and disruptive solutions.
"The addition of Morae Legal to Exterro's 5.0 Certified Partner Alliance Program strengthens our ability to deliver process-centric, technology-enabled solutions to support our client's e-discovery and legal needs. By combining Exterro's software with Morae Legal's deep subject matter expertise and focus on performance optimization, we can enable clients to strengthen their operating position and realize significant cost efficiencies," says Bill Piwonka, Chief Marketing Officer, Exterro.
For more information, please visit www.moraelegal.com and www.exterro.com.
About Exterro
Exterro®, Inc. is the preferred provider of software specifically designed for in-house legal and IT teams at Global 2000 and Am Law 200 organizations. Founded with the simple vision that applying the concepts of process optimization and data science to the way companies respond to litigation would drive more successful outcomes at a lower cost, Exterro has been positioned as a leader for the past three years in Gartner's Magic Quadrant for E-Discovery. Built on an open architecture platform, Exterro's e-discovery and information governance software integrates with existing IT, HR and legal systems to deliver complete visibility into all critical data required for managing information assets more efficiently.
About Morae Legal
Morae Legal Corporation is comprised of a seasoned team of professionals who help the office of corporate counsel improve business performance by developing strategy, creating processes, deploying people, leveraging technology and measuring with data in order to deliver results. The company's core service offerings include law department management consulting, outsourced legal services, crisis management and information and discovery management. More information can be found at www.moraelegal.com.