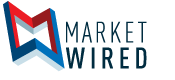 Rural Radio Channel 147 Adds Maple Flavor to the Programming Lineup
/EINPresswire.com/ -- New Series, "RealAg Radio," Features an Exclusive Look at North American Ag
NASHVILLE, TN--(Marketwired - October 18, 2016) - Have you ever been north of the 49th parallel? That's where the Canadian and U.S. borders meet. With one of the largest bilateral trading relationships in the world, these two north American neighbors enjoy $47 billion worth of agricultural trade annually. But what do these similarities and differences in both countries mean to modern day farmers and ranchers? Rural Radio Channel 147 on SiriusXM radio is excited to announce the launch of a new radio series, "RealAg Radio," exploring both sides of the 49th parallel and featuring the latest headlines from around the world of North American agriculture. "RealAg Radio" will include discussions on current events, markets, agronomy, machinery, farm management, and cover real time issues impacting broadacre farmers, beef and dairy producers, and North American agriculture as a whole.
Produced by RealAgriculture.com and hosted by ag experts Shaun Haney and Kelvin Heppner, the series debuts as Canada's only daily, one-hour agricultural radio show broadcast across the country. The new series will include interviews with RealAgriculture field editors from across North America, including Bernard Tobin, Lyndsey Smith, Peter Johnson, and Debra Murphy and frequent RealAgriculture.com guests such as Anne Wasko, Owen Roberts, and Andrew Campbell. "RealAg Radio" premieres on Rural Radio Channel 147 on SiriusXM radio October 24th, and will air weekdays at 4 p.m. EST.
RealAgriculture was founded in 2008 by Shaun Haney, a seed farmer from Alberta, Canada. In under eight years, RealAgriculture has grown to provide agriculture-based insight and information to over 625,000 viewers and listeners per year through podcasts, videos, and written content providing farmers and ranchers the insight they need to help shape their daily decision making.
"Since 2013, Rural Radio has been providing excellent rural programming to SiriusXM subscribers. Canadian agriculture is a critical part of the North American market and 'RealAg Radio' will share that story," said RealAgriculture's Shaun Haney. "When you live in a rural setting, conventional radio options can be limited. Satellite radio provides farmers and ranchers access to top-notch content no matter how remote their business might be."
"RFD-TV and Rural Radio are always looking to expand our Canadian content and 'RealAg Radio' is a huge step forward to help fill the demand from millions of our viewers and listeners who want more information," stated Patrick Gottsch, Founder & President of Rural Media Group, Inc. "We look forward to working with Shaun to not only better serve our large, and growing, television and radio audience in both Canada and the U.S., but just as important, to increase the variety of crops being covered while providing exposure for other market perspectives as we strive to report on worldwide agricultural conditions."
With 2.7 million Canadian subscribers, SiriusXM Canada listeners tune in ten hours a week while only spending three hours a week listening to conventional radio. SiriusXM radio satellite service is available in factory-installed car radios and portable radios in tractors, combines, sprayers, cars, trucks, boats, and consumer products for homes. In addition, listeners can tune in via web-streaming and on demand apps (smartphones and tablets).
"RealAg Radio" premieres October 24, 2016, at 4 p.m. EST on Rural Radio Channel 147 on SiriusXM Radio in Canada and the U.S. For more information go to RealAgRadio.com or RealAgriculture.com. To get the full schedule visit ruralradio147.com. You can watch a preview here.
Hosts of "RealAg Radio"
Shaun Haney
Founder of RealAgriculture.com, Shaun Haney manages one of the leading industry digital sites for Canadian farmers and ranchers across the country. In just over eight years Haney has grown RealAgriculture.com to be a digital ag news leader in Canada serving farmers across the country covering the latest agriculture, agronomics, current events and farm show news. Shaun was raised on a seed farm just outside of Picture Butte and continues to work with the family business, Haney Farms, a venerable company established in 1927.
Kelvin Heppner
Kelvin Heppner is a seasoned agriculture broadcaster and field editor for RealAgriculture.com. Heppner started working in radio when he was 16 and has now been in the world of radio and online media for over a decade, focusing primarily on Canadian agriculture. Heppner has an agribusiness degree from the University of Manitoba, was named the Broadcaster's Association of Manitoba "Broadcaster of Tomorrow" in 2011, and has been recognized for his ag reporting and writing by the Canadian Farm Writers Federation. When he's not busy breaking the latest ag news, Kelvin is raising a growing family near Altona, Manitoba, where he also farms with his dad, growing grain and running a broiler breeder chicken operation.
Real Agriculture is focused on the issues that are impacting agriculture. Our site is focused on getting you the opinions on the issues so that you not only get the news but the insight into what the news means to your business. Whether you are a farmer, employed in industry, or government we have content that is applicable to you and your business. Through our coverage, via articles, videos and podcasts, Real Agriculture is your source for what is happening in Canadian agriculture.
About Rural Media Group, Inc. (RMG):
Rural Media Group, Inc. is the world's leading provider of multimedia content dedicated to the rural and Western lifestyle. With a mission of reconnecting "city with country," RMG is the parent company of RFD-TV, RURAL RADIO, FamilyNet, RFD-TV The Magazine, and RFD-TV The Theatre. RMG networks are distributed to more than 100 million homes worldwide by DBS, telco and cable systems including DISH Network, DIRECTV®, Comcast, AT&T U-Verse, Mediacom, Charter Spectrum, Suddenlink, Cox, and more than 600 independent rural cable systems. Corporate headquarters and broadcast operations are in Nashville, Tennessee.
RFD-TV is the flagship network for Rural Media Group. Launched in December 2000, RFD-TV is the nation's first 24-hour television network featuring programming focused on the agribusiness, equine and the rural lifestyle, along with traditional country music and entertainment. Top RFD-TV programming includes "MARKET DAY REPORT," "RURAL EVENING NEWS," "RURAL AMERICA LIVE," "WESTERN SPORTS WEEKLY," rodeo events such as "The American," and award-winning musical entertainment such as "The Best of The Marty Stuart Show," "Hee Haw," "Ray Stevens' Nashville," and "Larry's Country Diner."
Embedded Video Available: https://www.youtube.com/watch?v=2f9YKTWUdW8

MEDIA CONTACTS:
Billy Frey
Chief Marketing Officer
RFD-TV
e: billy@rfdtv.com
o: (615) 296-9357

Heather Huston
VP of Marketing
RFD-TV & RURAL RADIO
e: heather@rfdtv.com
o: (615) 296-9332