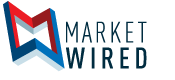 PcVue Presents "SCADA Cyber Security in the Age of Internet of Things" at Remote Monitoring and Control Conference 2016
/EINPresswire.com/ -- WOBURN, MA--(Marketwired - Oct 18, 2016) - PcVue, Inc., the North American affiliate of ARC Informatique and HMI/SCADA software automation solution provider, announces Edward Nugent, the company's COO, will deliver a thought provoking presentation titled "SCADA Cyber Security in the Age of Internet of Things" at the Remote Monitoring & Control 2016 conference located in Las Vegas, Nevada on November 4th at 9:30am following the keynote. 
This featured presentation will provide a holistic approach to protecting SCADA systems against cyber threats across all markets including intelligent buildings, manufacturing, renewable energy, transportation, infrastructure and water & wastewater. PcVue will delve into the Internet of Things (IoT) and the closely related Industrial Internet of Things (IIoT) or Industry 4.0 to illustrate the risks associated with huge potential benefit to data aggregation strategy and situational awareness. Attendees will learn why IIoT devices and Internet Protocols (IP) further increase exposure to cyber threats and how best to safeguard applications.
"We are happy to be able to share our experience and insight on the challenging topic of SCADA Cyber Security," said Mr. Nugent. "Due to the rapid evolution of IoT, the IIOT transformation is disrupting the role of the traditional control room and resulting in trends such as the emergence of the contextual HMI for IIoT-enabled control systems and other proximity-based mobile applications." 
The presentation includes findings from the National Agency for the Security of Information Systems and Standards organization, the Institute of Electrical and Electronic Engineers (IEEE), the International Electrotechnical Commission (IEC), and The National Institute of Standards and Technology (NIST).
PcVue Solutions will also exhibit their Contextual Mobility solution at the Green Valley Resort, November 3-4 as well as earlier in the week at the National Facilities Management Technology (NFMT) exhibit at the Mirage Conference Center on November 1-2.
About PcVue
PcVue is a provider of advanced HMI/SCADA software solutions in North America. For more than 30 years, PcVue and its affiliate ARC Informatique have been developing, marketing and supporting innovative component-based solutions used by VAR's, OEM's and System Integrators for BMS and SCADA applications in energy, manufacturing, infrastructure and utilities. Headquartered in Woburn, Massachusetts and backed by ARC Informatique's global reach, PcVue automation solutions are used by Fortune 500 and multinational corporations around the world. www.pcvuesolutions.com.
Press Contact:

Dawn Fontaine
Ripple Effect Communications
Tel: 617-536-8887
Email: Email Contact