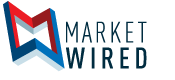 AMETEK Solidstate Controls Promotes Tim Regan to Director of Sales, Americas
AMETEK SOLIDSTATE CONTROLS PROMOTES TIM REGAN TO DIRECTOR OF SALES, AMERICAS
Click here for high-resolution version
/EINPresswire.com/ -- COLUMBUS, OH--(Marketwired - October 18, 2016) - AMETEK Solidstate Controls, Inc. (SCI), a leader in highly customized uninterruptible power supplies (UPS), has promoted Tim Regan, a 30-year manufacturing industry veteran, to Director of Sales, Americas. In his new position, Regan is responsible for developing SCI's sales networks in new and existing markets, geographical expansion and for providing continuing SCI's support of its sales partners, according to John Ely, Marketing Manager for SCI.
Regan has spent his entire career with AMETEK. He started in manufacturing and later served as an Applications Engineer and Manager of International and North American Sales. His most recent position was Northern Regional Sales Manager for SCI.
Regan holds a Bachelor of Science degree in Business Administration from Ohio Dominican University in Columbus, Ohio, and prior to that, attended classes in electrical engineering at nearby Franklin University. He also is a 20-year retired officer of the Army National Guard.
About AMETEK Solidstate Controls:
SCI is a recognized leader in highly customized inverters and UPS systems for critical processes involving harsh environments such as power generation and petrochemical processing (including fossil fuel and nuclear power utilities).
SCI has administrative and manufacturing operations at its world headquarters in Columbus, Ohio. It is a unit of AMETEK, Inc., a leading global manufacturer of electronic instruments and electromechanical devices with annual sales of $4.0 billion. For additional information, visit: www.solidstatecontrolsinc.com.
Image Available: http://www.marketwire.com/library/MwGo/2016/10/17/11G118386/Images/mw1avab5vlv1e3dkprijpc931loi2-6be90a288a79b30b94bd06bcb12c6236.jpg