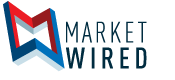 Tanzanian Royalty Exploration Corporation Report - Mining License Renewal at the Buckreef Project for a period of 10 years
/EINPresswire.com/ -- TORONTO, ONTARIO--(Marketwired - Oct 18, 2016) - Tanzanian Royalty Exploration Corporation (TSX:TNX)(NYSE MKT:TRX) (the "Company") is providing the following report with respect to the Mining License Renewal for the Buckreef Project for a renewal period of 10 years.
James E. Sinclair, Chief Executive Officer of the Company stated, "We are pleased to announce the renewal of the mining license for our Buckreef Project duly authorized on October 7, 2016 by Ally B. Samaje, Commissioner for Minerals. The license renewal for the ten year term exceeds the normally expected term periods granted by industry standards. It is also significant to note that the company's license was renewed now, when the renewal was not technically due until June 2017.
Sinclair continued, "The mining license renewals are significant for many important and gratifying reasons. Specifically, license renewals and their term of years represent the anticipated viability of our mine. This renewal period clearly indicates that the Ministry of Energy and Minerals expects the Buckreef Project to be a viable producer well into the future.
The Mining License grant of mineral rights is for Non-Superficial Deposits. The Mining License and ten year term was approved on the basis of outstanding drill results as detailed below along with many others that form the supporting documentation for the upgraded resource estimate compiled by Venmyn Deloitte found in the Company's 43-101 dated February 24, 2014, "Tanzanian Royalty Reports Significant New Intersection of High Grade Gold Mineralization at Eastern Porphyry Prospect, intersects 11m @ 9.82g/t Au, including 3m @ 28.53g/t Au", stating:
Tanzanian Royalty Exploration Corporation is pleased to report that diamond drilling at Eastern Porphyry prospect at the Buckreef Gold Project in Tanzania has recorded a significant new intersection of gold mineralization in drill hole BMDD202. This drill hole intersected four new mineralization zones on the target area.
The best intercept from that hole includes 12.22m @ 6.20g/t Au from 99.78m, including 2m @ 31.75g/t Au; 6m @ 1.46g/t Au from 103m; 3m @ 6.74g/t Au from 165m, including 2m @ 9.67g/t Au and 11m @ 9.82g/t Au from 186m, including 3m @ 28.53g/t Au.
The Eastern Porphyry target is located approximately 800m east of Buckreef Main Zone. Gold mineralizations at Eastern Porphyry occur in a sequence of fine grained basalts to medium grained dolerites. This mafic package has been intruded by a series of porphyritic felsic dykes. The dykes are typically pink in colour and possess both quartz and feldspar phenocrysts phases in a fine-grained ground mass. The target area has been partially drilled and drilling continues at this zone.
The intersection reported here is a core down - holes length and may not represent true width but the true width is estimated to be 50 - 60%.
"The latest assays indicating the discovery of additional gold mineralized veins at the Eastern Porphyry system continue to reinforce our belief that the prospect has significantly more potential as we continue to discover high grade gold mineralized vein systems near surface and at depth. Not only are the grades at the vein system significant but their NE-SW orientation is new, opening up the potential for other veins of similar strike," said the COO "The Eastern Porphyry vein system is one of the potentially significant discoveries made this year in terms of gold grade, intercept width, strike length and the potential for extensions with further drilling".
Regarding the noted deposits Sinclair continued, "In order to visualize and understand our gold deposits, imagine an ice cream cone with a conical cone shape. It is largest at the top where the scoop of ice cream is located and has a decreasing radius from there to the base of the cone. This is the shape of most gold mines. If you turn this ice cream cone image upside down, where the ice cream scoop is at the bottom and the cone is at the top, you will have the image (of the shape only) of our Buckreef gold deposit. This was discovered through deep drilling results referenced in the above report of February 24, 2014. This means, the deeper we mine the greater the widths of gold enrichment."
"Other important matters indicated by this important and lengthy license renewal, reveals our strong and positive working relationship with STAMICO, the agent of the government of the United Republic of Tanzania. The Company has a close working relationship with Zena Kongoi Ag. Director of Mining & Engineering Services. This is also indicative of their commitment to the Company, for a long and positive relationship between the government and the Company. Importantly, the renewals represent the government's acknowledgement and approval for the Company's Gravity module in place for the CIL combination the Company is very enthusiastic about. Significant confidence is revealed in this ten year mining license renewal for our future successful and profitable operations on the road ahead." Sinclair concluded.
Mr. Peter Zizhou, the Company's Acting General Manager, is a Qualified Person as defined by NI 43-101. Mr.Zizhou has reviewed the technical content of this press release and approved its dissemination.
Further information can be found in the Company's National Instruction 43-101 reports, which can be viewed, together with other reports and updates on its homepage at: www.tanzanianroyalty.com
ABOUT TANZANIAN ROYALTY EXPLORATION CORPORATION:
Tanzanian Royalty Exploration Corporation is a mineral resource company, which engages in the acquisition, exploration and extraction of natural resources on properties in Tanzania, Africa. The company after successfully exploring for Gold has Identified three development projects, Buckreef, Kigosi, and Itetemia. In early 2016 in conjunction with our first gold pour Tanzanian Royalty Exploration was deemed a commercial producer by the Tanzanian Government. It's currently focused on its Buckreef Gold Project located in north central Tanzania.
The Toronto Stock Exchange and NYSE AmexEquities have not reviewed and do not accept responsibility for the adequacy or accuracy of this release
Cautionary Note to U.S. Investors - The United States Securities and Exchange Commission limits disclosure for U.S. reporting purposes to mineral deposits that a company can economically and legally extract or produce. We use certain terms on this news release, such as "reserves", "resources", "geologic resources", "proven", "probable", "measured", "indicated", or "inferred" which may not be consistent with the reserve definitions established by the SEC. U.S. Investors are urged to consider closely the disclosures in our SEC filings. You can review and obtain copies of these filings from the SEC's website at http://www.sec.gov/edgar.shtml.
This news release contains certain forward-looking statements and forward-looking information. All statements, other than statements of historical fact, included herein are forward-looking statements and forward-looking information that involve various risks and uncertainties. There can be no assurance that such statements will prove to be accurate, and actual results and future events could differ materially from those anticipated in such statements. Important factors that could cause actual results to differ materially from the Company's expectations are disclosed in the Company's documents filed from time-to-time with the British Columbia, Alberta and Ontario provincial securities regulatory authorities.
Certain information presented in this release may constitute "forward-looking statements" within the meaning of the Private Securities Litigation Reform Act of 1995. Such forward-looking statements are based on numerous assumptions, and involve known and unknown risks, uncertainties and other factors, including risks inherent in mineral exploration and development, which may cause the actual results, performance, or achievements of the Company to be materially different from any projected future results, performance, or achievements expressed or implied by such forward-looking statements. Investors are referred to our description of the risk factors affecting the Company, as contained in our SEC filings, including our annual report on Form 20-F and Registration Statement on Form F-10, as amended, for more information concerning these risks, uncertainties, and other factors.