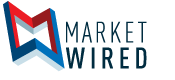 Meridian Energy Group, Inc. Appoints Tom Skwarek and Paul Coppola to its Board of Directors
/EINPresswire.com/ -- BELFIELD, ND--(Marketwired - Oct 18, 2016) - Meridian Energy Group, Inc., leading developer of innovative solutions for a cleaner, environmentally-compliant oil refinery and energy sources, announced today that the company has added Tom Skwarek and Paul Coppola to its Board of Directors. Both Mr. Skwarek and Mr. Coppola bring with them considerable expertise in finance and risk management, managing energy funds in excess of $50 Billion.
"We are extremely pleased that Tom and Paul have joined Meridian's Board," said William Prentice, Meridian CEO. "Having such esteemed board members with the wealth of proven business and leadership experience they bring is truly an endorsement of the company and its future."
Mr. Coppola had this to say, "I am honored to be part of the Meridian Energy team and look forward to working on the development and implementation of this world class refinery."
Mr. Coppola is currently the Energy Equity Portfolio Manager for RCH Energy/RR Advisors, LLC. He graduated from Fordham University in 1992 as a Distinguished Military Graduate with a Bachelors of Arts Degree in Economics. He began a 12-year career with Morgan Stanley starting as an analyst in investment banking covering energy and transportation. From 2002 to 2007, Mr. Coppola served as the Energy Specialist for Morgan Stanley managing the day to day operations of the energy sales, trading and institutional client platform globally. In 2008, Paul was hired by Satellite Asset Management to run the energy fund and in 2010 transitioned to Houston to run the energy fund at Arrowhawk Capital Partners, and in 2012 ran the energy equity business at Global Hunter Securities.
Mr. Skwarek on his new position as Meridian Energy Group Board Member commented, "I look forward to working with Meridian's team of experienced professionals and helping Meridian drive its industry-leading energy project forward to become the world's cleanest and most efficient refinery."
Mr. Skwarek brings over 30 years of project finance experience to the Meridian team, having worked in managing director positions at JP Morgan, Credit Suisse, UBS and Swiss Re. At these firms, Mr. Skwarek has led project and structured finance teams arranging over $50 billion in debt and equity for corporate clients world-wide. Tom holds an advanced degree in Economic Development from the University of Oxford's St. Catherine's College and BA in Political Science and Economics from California State University at Los Angeles.
About Meridian
The Mission of Meridian Energy Group, Inc. is to provide long-term shareholder value through the development and operation of the cleanest, most efficient and environmentally compliant crude oil refineries in the world, benefiting the community and its investors. Established in 2013, Meridian is led by energy industry experts with a combined 500 years of world-class expertise in energy & hydrocarbon processing, project development, finance, and large capital project management. Meridian Energy Group, Inc. current headquarters is located in Belfield, ND.
For more information, visit: http://www.meridianenergygroupinc.com 
Meridian Media Contact:
John Tateossian
TallGrass Public Relations
Email: Email Contact
Mobile: (201) 921-2611