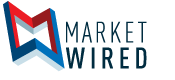 PetroShare Corp. Establishes New $10 Million Line of Credit; Acquires Mineral Rights Underlying Active Drilling Program
/EINPresswire.com/ -- CENTENNIAL, CO--(Marketwired - October 18, 2016) - PetroShare Corp. (OTCQB: PRHR) announced that on October 13, 2016, it entered into a new revolving line of credit facility agreement with Providence Energy Partners III, LP, a Texas limited partnership and affiliate of Providence Energy Operators, LLC, the current lender under the Company's original line of credit. The new line of credit provides the Company with the ability to borrow up to $10 million for the acquisition and development of oil and gas properties. All amounts borrowed under the line of credit are due and payable in full on April 13, 2017.
Additionally, on October 14, 2016, the Company completed the acquisition of additional royalty interests in 10 Jacobucci pad horizontal wells located on its Todd Creek Farms prospect, which increases the Company's net revenue interest in each well by an average of approximately 1.15%. The Jacobucci wells, which are operated by a third-party operator, have been drilled and/or cased and are scheduled for completion in the first quarter of 2017. The Company borrowed $1.55 million under the new line of credit to pay its share of the purchase price for the royalty interests and additional development costs.
Non-Operated Activity
Consistent with the Company's strategy to maintain a balance of operated and non-operated properties, the Company is participating as a non-operator in several other projects in the Wattenberg Field. These projects, which are currently either being drilled or are expected to commence completion activities by the end of 2016, include a 15% working interest in two extended-range lateral Niobrara wells, an 11% working interest in the first of ten anticipated standard-range Codell wells, and an average of a 17.6% working interest in up to 14 mid-range lateral wells (2.5 net wells to PetroShare's interest) on the aforementioned Jacobucci pad.
"The new line of credit with an affiliate of Providence, our strategic partner, lender, and major shareholder, demonstrates the strength and depth of our relationship with Providence," stated Stephen J. Foley, CEO of PetroShare. "We are excited about the additional flexibility the new line of credit provides us with to acquire attractive oil and gas properties. Our recent acquisitions of additional leasehold acreage and net revenue interests in the Southern Core of the Wattenberg Field are part of our ongoing effort to improve our internal economics and expand our footprint in an area that we believe will provide value to all PetroShare stakeholders. The increased pace of non-operated activity in the Southern Core speaks to the quality of our acreage and the potential to generate economic rates of return at current commodity prices."
About PetroShare Corp.
PetroShare Corp. is a domestic oil and natural gas exploration and development company that targets capital deployment opportunities in established unconventional resource plays. Its current focus is in the Niobrara/Codell formations and adjacent oil and gas producing zones in the Rocky Mountain region with specific targets in the Wattenberg Field within the DJ Basin of northeast Colorado. For more information, visit www.PetroShareCorp.com.
Caution Concerning Forward-Looking Statements
This press release contains certain forward-looking statements and information, including "forward-looking statements" within the meaning of the Private Securities Litigation Reform Act of 1995. The forward-looking statements and information expressed, as of the date of this press release, the Company's estimates, forecasts, projections, expectations or beliefs as to certain future events and results. These forward-looking statements include, among others, statements regarding the benefits that the Company expects from proposed transactions and plans and objectives of management for future operations. Forward-looking statements and information are necessarily based on a number of estimates and assumptions that, while considered reasonable by management, are inherently subject to significant business, technical, economic and competitive uncertainties, risks and contingencies, and there can be no assurance that such statements and information will prove to be accurate. Therefore, actual results and future events could differ materially from those anticipated in such statements and information.
Risks and uncertainties that could cause results or future events to differ materially from current expectations expressed or implied by the forward-looking statements and information include, but are not limited to, actions of third parties over which the Company has no control, receipt of working capital, the level of success in exploration, development and production activities, possible defects in title to properties, fluctuations in the market price of precious crude oil and natural gas, industry risks, possible federal and/or state initiatives related to regulation of hydraulic fracturing, risks related to permitting and the projected timeframes to receive the necessary permits, environmental risks and hazards, uncertainty as to calculation of crude oil and natural gas resources and reserves and other risks described in the Company's report on Form 10-K for the year ended December 31, 2015 and other reports filed with the Securities and Exchange Commission. Readers should not place undue reliance on forward-looking statements or information included herein, which speak only as of the date hereof. The Company undertakes no obligation to reissue or update forward-looking statements or information as a result of new information or events after the date hereof except as may be required by law.
All forward-looking statements and information made in this press release are qualified by this cautionary statement.