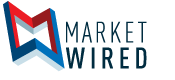 Greystone Logistics, Inc. Reports First Quarter Results of Operations
/EINPresswire.com/ -- TULSA, OK--(Marketwired - Oct 18, 2016) - (OTCQB: GLGI). Tulsa-based Greystone Logistics, Inc. reported sales for the first quarter ended August 31, 2016 of $7,844,261 compared to $5,569,981 for the prior period for an increase of $2,274,280. Pallet sales were $7,657,259 or 98% of total sales, for the quarter ended August 31, 2016 compared to $5,566,868, or 100% of total sales, in the prior period for an increase of $2,090,391.
Greystone's pallet sales to its two major customers during the three months ended August 31, 2016 were 66% of total sales (36% and 30%, respectively) compared to 31% (31% and -0-%, respectively) in the prior period. The increase in pallet sales is primarily attributable to the addition of the second major customer, a pallet leasing company.
For the three months ended August 31, 2016, Greystone recorded net income of $27,008 compared to $48,396 in the prior period. For the three months ended August 31, 2016, Greystone recorded a net loss available to common stockholders of $(117,439), or $(0.00) per share, compared to $(91,315), or $(0.00) per share, for the prior period.
"The addition of the pallet leasing customer has had a significant impact on Greystone's sales and operations," stated Warren Kruger, President and CEO. "Greystone incurred substantial costs necessary to achieve this growth including an approximately 68% increase in the number of employees over the prior period. The pallet leasing company's demand for pallets is expected to be a continuing major source of revenue for Greystone. To meet this demand, we continued to invest in our company's future through the addition of another injection-molding machine under a capital lease during the quarter ended August 31, 2016 and a second machine in September, 2016. Further, we will be focusing on improving the returns for our shareholders through improvements in operating efficiencies and cost containment to achieve better margins."
Greystone Logistics is a "Green" manufacturing and leasing company that reprocesses and sells recycled plastic and designs, manufactures, sells high quality 100% recycled plastic pallets that provide logistical solutions needed by a wide range of industries such as the food and beverage, automotive, chemical, pharmaceutical and consumer products. The Company's technology, including that used in its injection molding equipment, proprietary blend of recycled plastic resins and patented pallet designs, allows production of high quality pallets quickly and at lower costs than many processes. The recycled plastic for its pallets helps control material costs while reducing environmental waste and provides cost advantages over users of virgin resin. Excess plastic not used in production of pallets may be reprocessed for resale.
This press release includes certain statements that may be deemed "forward-looking statements" within the meaning of the federal securities laws. All statements, other than statements of historical facts that address activities, events or developments that the Company expects, believes or anticipates will or may occur in the future, including the potential sales of pallets or other possible business developments are forward-looking statements. Such statements are subject to a number of assumptions, risks and uncertainties, including the ability of the Company to continue as a going concern. Actual results may vary materially from the forward-looking statements. For a list of certain material risks relating to the Company and its products, see Greystone Logistics' Form 10-K for the fiscal year ended May 31, 2016.
Contact:
Warren F. Kruger
President/CEO
Corporate Office
1613 East 15th Street
Tulsa, Oklahoma 74120
(918) 583-7441
(918) 583-7442 (FAX)

http://www.greystonelogistics.com