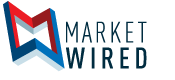 Logan International Inc. Announces Completion of Subsidiary Sales
/EINPresswire.com/ -- CALGARY, ALBERTA--(Marketwired - Oct 18, 2016) - Logan International Inc. ("Logan") (TSX:LII) today announced that it has completed the sale of all of the outstanding shares of its subsidiaries, Logan SuperAbrasives Inc. and Logan Completion Systems, Inc., both of which are Texas corporations, and the sale of substantially all of the assets (other than the assets required to operate the business of the Logan Oil Tools Canada division) of its subsidiary, Logan Completion Systems Inc., an Alberta corporation, for aggregate gross proceeds of approximately US$3.86 million (collectively, the "Subsidiary Sales"). The purchaser was a private entity located in Houston, Texas.
As previously announced by Logan on August 28, 2016, Logan entered into a definitive agreement (the "Arrangement Agreement") with a wholly-owned subsidiary of Rubicon Oilfield International Holdings, L.P. ("Rubicon"), pursuant to which Rubicon will acquire all of the outstanding common shares of Logan for CDN$1.49 per common share (the "Arrangement"). Pursuant to the terms of the Arrangement Agreement, Logan and its subsidiaries were permitted to continue with their efforts to complete the Subsidiary Sales, provided that such Subsidiary Sales were completed within a specified timeframe, with any net proceeds received by Logan or its applicable subsidiary pursuant to the Subsidiary Sales to be added to the CDN$1.49 price per common share payable to the holders of the Logan common shares (the "Shareholders") under the Arrangement. Due to Rubicon agreeing to be subject to certain post-closing liabilities in order to facilitate the closing of the Subsidiary Sales, Logan and Rubicon are currently in the process of finalizing the amount to be deducted from the gross proceeds to Logan of the Subsidiary Sales. Logan will issue a press release that sets forth the amount of the increase in the consideration to be paid to Shareholders under the Arrangement on a per common share basis once the net proceeds to Logan of the Subsidiary Sales have been determined after taking into account the amount to be retained by Rubicon and related transaction expenses.
A special meeting of the Shareholders will be held on October 20, 2016 to consider, and, if thought fit, approve the Arrangement. Assuming, among other things, that Shareholder approval is obtained, closing of the Arrangement is anticipated to occur on or about October 21, 2016.
Full details of the Arrangement, including detailed instructions for Shareholders on obtaining the cash consideration to which they are entitled under the Arrangement, can be found in the management information circular of Logan filed under the profile of Logan at www.sedar.com.
About Rubicon
Rubicon Oilfield International Holdings, L.P. designs, manufactures and sells and/or rents oilfield products in every major oilfield market around the globe. Headquartered in Houston, Texas and activity in over 50 countries globally, Rubicon is fueled by strong commercial, manufacturing and engineering teams positioned globally to deliver a world-class customer experience. Rubicon is led by a seasoned team of oilfield service and equipment industry executives and is committed to building a best-in-class global enterprise in the oilfield products and equipment sector. In May 2016, Rubicon acquired Tercel Oilfield Products, an oilfield products company recognized for delivering high-value drilling and completion technologies. Rubicon has also acquired Cauldron Oil Tools and WaalKing LTD., two boutique technologies companies providing proprietary downhole drilling technologies. For more information, please visit www.rubicon-oilfield.com.
About Logan
Logan International Inc. and subsidiaries manufacture and sell a comprehensive line of tools used in worldwide drilling and production activities. Our quality fishing and intervention tools, including retrieving, stroking, and remedial tools, and power swivels are used in well work‐over, intervention, drilling, and completion activities across the globe. Logan manufactures and sells high‐performance poly‐crystalline diamond compact (PDC) cutters and bearings, packers, bridge plugs, and other completion products. Our completion technology and conventional completion production products and services are focused on production optimization including sand‐laden, heavy oil wells. Logan also provides proprietary tools that enhance the effectiveness of horizontal drilling. The companies of Logan International provide unmatched quality service and delivery to benefit our clients.
Forward‐Looking Statements
This press release contains forward‐looking statements. These statements relate to future events or future performance of Logan. When used in this press release, the words "may", "would", "could", "will", "intend", "plan", "anticipate", "believe", "estimate", "propose", "expect", "potential", "continue", and similar expressions, are intended to identify forward‐looking statements. These statements involve known and unknown risks, uncertainties, and other factors that may cause actual results or events to differ materially from those anticipated in such forward‐looking statements. The forward‐looking statements set forth in this press release include statements regarding the anticipated closing date of the Arrangement.
The forward-looking statements contained in this press release are based on certain key expectations and assumptions made by Logan, including but not limited to, the assumption that the Arrangement and all required approvals will be completed within the timeline anticipated by Logan and that the parties to the Arrangement will be able to satisfy, in a timely manner, the other conditions to the closing of the Arrangement. In addition, there are no assurances that the Arrangement will be completed, and, if completed, that it will be completed on the timeline set forth in this press release. Although Logan believes that the expectations and assumptions on which the forward‐looking statements are based are reasonable, undue reliance should not be placed on the forward‐looking statements because we can give no assurance that they will prove to be correct. Many factors could cause Logan's actual results, performance, or achievements to materially differ from those described in this press release. Risks and uncertainties inherent in the nature of the Arrangement include, but are not limited to, the failure of Logan to obtain necessary shareholder, court and other third party approvals or to otherwise satisfy the conditions to the Arrangement in a timely manner, or at all. Readers are cautioned that the foregoing list of risk factors is not exhaustive and additional information on other factors that could affect the operations or financial results of Logan are included in Logan's Annual Information Form for the year ended December 31, 2015 filed on www.sedar.com under Logan's profile. Should one or more risks or uncertainties materialize or should assumptions underlying forward‐looking statements prove incorrect, actual results may vary materially from those described in this press release. The forward‐looking statements contained in this press release are expressly qualified in their entirety by this cautionary statement. These statements speak only as of the date of this press release. Logan does not intend and does not assume any obligation to update these forward‐looking statements to reflect new information, subsequent events or otherwise, except as required by law. This press release shall not constitute an offer to sell or the solicitation of an offer to buy the securities described herein in any jurisdiction.
For more information about Logan International Inc., please visit our website at www.loganinternationalinc.com.
Logan International Inc.
David MacNeill
President and Chief Executive Officer
832-386-2520 Houston
Logan International Inc.
Larry Keister
Chief Financial Officer
832-386-2534 Houston
www.loganinternationalinc.com