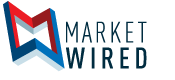 Infiswift Showcases How the Internet of Things Can Improve Operations and Maintenance at Intersolar India
/EINPresswire.com/ -- Exhibiting at the Event, infiswift's Global Perspective Provides Solar Companies Growth and Innovation Opportunities
MUMBAI, INDIA--(Marketwired - Oct 17, 2016) - As the solar industry evolves, products and services offering Internet of Things (IoT) capabilities will play a larger role in driving down costs and increasing productivity. Infiswift, a leader in enterprise-grade IoT solutions for solar companies, is showcasing this future at Intersolar India, in Mumbai, India on October 19-21, 2016. Infiswift will demonstrate how IoT technology empowers the industry and the benefits its IoT platform provides solar vendors.
While the solar industry has used sensors and data for years, solutions are generally costly, slow and inflexible. Infiswift is addressing these issues with its powerful IoT platform, which provides custom solutions specific to photovoltaics. Infiswift's technology is lightweight and more cost-effective, collects data in near real-time to drive new insights and moves data to the edge rather than relying on the cloud to overcome connectivity challenges. The scalable solution also integrates with existing devices, ultimately giving solar customers the flexibility to grow into the future.
Infiswift's Senior Director of Customer Success, Dan Bigelow, is speaking about Solar Operations and Maintenance (O&M): One Size Does Not Fit All at 4:30 p.m. on October 20 in auditorium 1. The session will cover the technologies solar plants should use to optimize operations and how to devise an O&M strategy based on technology, regulatory conditions and location-specific factors. 
"After many years of working on large-scale solar data and control systems implementations with some of the largest developers in the U.S. and India, infiswift has used its learnings to design a low-cost IoT-based offering that changes what types of monitoring and management are possible at a solar site," said Dan Bigelow. "We look forward to sharing the new innovations, so developers can get the most out of O&M on their projects."
Visit infiswift at the Bombay Exhibition Center at booth 1288.
About infiswift
Infiswift is rethinking the enterprise-grade IoT platform. We provide the plumbing to connect and manage devices, users and cloud-based services. A unique architecture enables world-class security and scalability with a powerful development environment and analytics front end for custom implementations. The ultra-lightweight design and extremely efficient operation make it ideal for intermittently connected and power deficient environments that require real-time operation. Learn more at www.infiswift.com.
Lauren Jaeger
Uproar PR for infiswift
Email Contact
312-878-4575 x 243