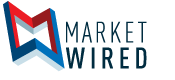 Blaze Fast-Fire'd Pizza in Louisville to Host October 20 Fundraiser and Birthday Party to Raise Funds for Research Around Rare DBA Disease
/EINPresswire.com/ -- Event will honor local resident and national Zumba sensation Audrey Nethery as she turns 8-years-old
Blaze Pizza
Click here for high-resolution version
LOUISVILLE, KY--(Marketwired - Oct 17, 2016) - Blaze Fast-Fire'd Pizza, the nation's leading fast casual pizza concept, announced today its three Louisville area locations will raise money on Thursday, October 20 to help fund research for a rare disease affecting a young, local resident.
The fundraiser will include an in-restaurant birthday party for Audrey, who was diagnosed with Diamond Blackfan Anemia as a baby. Diamond Blackfan Anemia is a rare blood disorder affecting the bone marrow. Now, at 7-years-old, Audrey has become a national sensation. She has been featured on The Today Show, The Ellen DeGeneres Show and Entertainment Tonight, among others, showing off her Zumba moves while raising awareness of her disease.
On October 20, Blaze will transform its newest Louisville restaurant, located at The Paddock Shops, into a pizza-themed birthday party to celebrate Audrey as she turns 8-years-old. While the party will be held at The Paddock Shops location, 50% of sales from all three Louisville locations on this day will be donated to the Diamond Blackfan Anemia Foundation.
"Audrey has become well-known throughout Louisville for singing and dancing her way through a challenging diagnosis, lifting the spirits of everyone around her. She has never let DBA keep her down," said Audrey's mother, Julie Haise. "Instead, Audrey has made it her mission to make people smile and bring attention to this little-known disease. We are thankful to Blaze Pizza for bringing attention to Diamond Blackfan Anemia and making a generous donation to help us learn more."
DBA is primarily treated by corticosteroids and blood transfusions, which can have detrimental side effects, including high blood pressure, muscle weakness, growth problems, eye diseases and diabetes. Further research on alternate treatment options is needed.
"Blaze Pizza is proud to be a part of the Louisville community, and we are honored to help Audrey and her family raise awareness of this disease," said Operating Partner of Blaze Louisville Ed Hinter. "As a birthday gift to Audrey, please come out to one of our three area restaurants on October 20 to enjoy a custom-built, artisanal pizza while helping to fund research for Diamond Blackfan Anemia."
Blaze Pizza Louisville area locations:
The Paddock Shops, 4118 Summit Plaza Drive
Middletown Commons, 13317 Shelbyville Road
Shelbyville Road Plaza, 4600 Shelbyville Road
Blaze Pizza in Louisville is operated by Millennial Restaurant Group (MRG), which continues to develop the concept throughout Kentucky, Tennessee and Florida. The partnership consists of James Patterson Sr., Jim Patterson II, Ulysses (Junior) Bridgeman, Wayne Albritton and Collins Cogan.
About Blaze Pizza
The first Blaze Pizza® restaurant opened on Aug. 6, 2012, in Irvine, Calif., and quickly gained attention for its chef-driven recipes, thoughtful interior design and a service culture that celebrates individuality. Now ranked as the leading fast-casual pizza chain in the Techonomic Top 500 Chain Restaurant Report, Blaze Pizza is building momentum and developing a cult-like following as it expands across the country. The company currently operates 157 restaurants in 31 states and Canada, including the major metropolitan areas of Los Angeles, New York, Chicago, San Francisco, Toronto, Dallas, Las Vegas and Boston. Founded by Elise and Rick Wetzel (co-founder of Wetzel's Pretzels), the concept is backed by investors including LeBron James, Maria Shriver, Patrick Schwarzenegger, Boston Red Sox co-owner Tom Werner and movie producer John Davis. For more information, please visit blazepizza.com and facebook.com/blazepizza or click here to view a company video.
About Diamond Blackfan Anemia Foundation, Inc.
The Diamond Blackfan Anemia Foundation, Inc. (DBAF) was founded in 1994 to advance research initiatives that promote a better understanding, therapeutic strategies and a cure for Diamond Blackfan Anemia. The foundation is dedicated to patient advocacy and providing support and education services to individuals, families and medical professionals resulting in improvements in the diagnosis, clinical treatment and management of the disorder, while enhancing the quality of life of affected families worldwide. For more information, please visit dbafoundation.org.
Image Available: http://www2.marketwire.com/mw/frame_mw?attachid=3068472
Embedded Video Available: http://www2.marketwire.com/mw/frame_mw?attachid=3068473