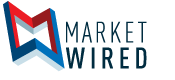 Peco InspX to Launch Innovative X-Ray Product Inspection System -- the First to Provide Absolute Quality Assurance
/EINPresswire.com/ -- CHICAGO, IL--(Marketwired - Oct 17, 2016) - Peco InspX http://www.peco-inspx.com/, a Silicon Valley-based full-range inspection solutions provider to the food, beverage, and pharmaceuticals industries, continues to advance product inspection quality through technological advancements and innovation.
At PACK Expo, held this year November 6-9 at Chicago's McCormick Place, Peco InspX will be unveiling a new line of product inspection stations that combines advanced X-Ray technology and cloud-based algorithms to deliver more accurate inspection and greater insight into product quality.
X-Ray inspection provides the most comprehensive view into the content of a myriad of container types and has been the industry standard for identifying contaminants and imperfections for years. As a pioneer in X-Ray inspection, Peco InspX has been on the forefront of perfecting technology to meet the ever changing demands of today's food, beverage, and pharmaceutical producers. By marrying X-Ray imaging with advanced software and algorithms, Peco InspX has leapfrogged the industry to provide the most comprehensive inspection stations on the market.
"Our focus is more than just building the X-Ray machine, we seek to deliver a comprehensive quality control system providing absolute assurance that a customer's delivered products meet the highest quality standard," said Rich Cisek, President and COO, Peco InspX. "We call this solution SHIELD and it is way beyond what is currently offered in the inspection industry."
SHIELD offers a number of advantages over prior generation X-Ray inspection machines:
It records every image, thereby providing objective proof that a specific container or package was properly inspected
All SHIELD units are network enabled, allowing for real-time notifications and alerts to critical personnel of imperfection or out of tolerance detection or defect trends
Data captured from SHIELD units can be easily analyzed to uncover and better understand root cause of product defects
SHIELD features component level design for ease of maintenance and ergonomic design
Stamped steel with rounded edges makes for tighter seals and optimal sanitary control
Cloud storage and processing affords broader resources giving customers more data analysis options and better insights
"If you watch the news, you know that too many serious product recalls have happened from processes where inspection equipment was being used," said Cisek. "SHIELD lowers the chance of defective product being released to as close to zero as possible. Our goal is to transform the industry."
Contact:
Frank Tortorici
(908) 875-8908