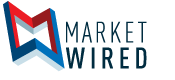 MCDONALD'S TEAMS WITH THE KANSAS CITY CHIEFS
/EINPresswire.com/ -- "Feed the Noise" Promotion Created by Bernstein-Rein
McDonald's teams with the Kansas City Chief's to #FeedTheNoise at Arrowhead Stadium in promotion from Bernstein-Rein to deliver special deals to fans
Click here for high-resolution version
KANSAS CITY, MO--(Marketwired - October 17, 2016) - With football season underway, Kansas City area McDonald's has teamed up with the Kansas City Chiefs in a one-of-a-kind promotion to give fans a chance to unlock special offers when they raise the decibel level at the Chiefs' Arrowhead Stadium and throughout social media.
Local agency Bernstein-Rein developed the promotion on behalf of McDonald's providing different ways for fans to "feed the noise" throughout Chiefs Kingdom and unlock special deals on the McDonald's app. Through their social channels, fans can elevate the "social decibel" in support of the Chiefs in hopes of unlocking deals on the McDonald's app the following day. And when they visit the stadium for actual games, an on site sound booth gives them a chance to yell and measure the volume of their screams.
"Arrowhead is famed to have the loudest stadium in the NFL and the world, so this was a unique way to tie brand and community together," explained a spokesperson from McDonald's. In addition, it helped give the local owner-operators a voice in their hometown through radio spots that featured them as talent.
Bernstein-Rein created a microsite for the promotion http://www.feedthenoise.com/getloud that reveals the decibel levels day by day, provides links to special McDonald's deals, promotes the Big Mac for Sacks promotion - a buy one, get one after the Chiefs get a sack, and more.
"Marketing today is increasingly about the value of connecting with the consumer and this initiative delivers on that loudly," explained Krista Grier (VP-Account Director) "We've built a program that gives the fan an opportunity to engage, yell, share and in return, to get special deals. It's a win for all."
Bernstein-Rein is leveraging an array of analytical tools to measure the social decibels as well as the sound booth decibels to determine the loudness of fan support across all channels. Fans are urged to use #FeedTheNoise to keep the volume in support of the Chiefs going strong.
The campaign is in support of the Heart of America (HOA) McDonald's Co-op throughout the greater Kansas City and St. Joseph region. Because of the success of the partnership and McDonald's commitment to Kansas City, this relationship has been extended through 2020.
About Bernstein-Rein
Based in Kansas City, MO, Bernstein-Rein is a connections agency. In developing marketing programs for its clients, BR identifies, develops and creates communications ideas and experiences that authentically represent its clients brands, yet are highly relevant to the right people. This approach yields effective and engaging work that consumers want to connect with and share. B-R was founded in 1964 by Bob Bernstein, who was one of the first to harness the power of consumer connections through the creation of the Happy Meal, a mainstay at McDonald's outlets worldwide. And still an agency client. Find out more at www.b-r.com.
Image Available: http://www.marketwire.com/library/MwGo/2016/10/17/11G118304/Images/Feed_the_Noise_3-28e24f19dd91957dbf6067abe6f36341.jpg