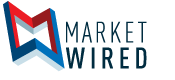 Italian Trade Agency Hosts Lamborghini and Federmacchine to Discuss Advanced Manufacturing & Industry 4.0 at MIT's EmTech 2016
/EINPresswire.com/ -- CAMBRIDGE, MA--(Marketwired - Oct 17, 2016) - On the heels of the Italian Ministry of Economic Development's launch of its Industrial National Plan 4.0, Italian Trade Agency [ITA] is hosting a can't miss conversation on the groundbreaking collaborations between Italian and US companies in advanced manufacturing.
WHO:
WHEN: MIT EmTech 2016, 12:30pm on Tuesday, October 18th, 2016
WHERE:  MIT Samberg Conference Center, Chang Building (E52), 7th Floor 50 Memorial Drive, Cambridge, MA
The panel titled, "Advanced Manufacturing: Through Collaboration Comes Innovation," will share best practices and partnerships between U.S. and Italian companies that are shaping Industry 4.0. The panelists will discuss the growing number of joint advanced research centers, including Lamborghini and Boeing's effort to spur the carbon fiber industry, and Italy's Ministry of Economic Development and IBM developing the first IBM Watson Health European Center of Excellence with IBM investing $150 million USD Milan-based facility.
ITA President Michele Scannavini said, "Collaboration breeds innovation and the partnerships between U.S. and Italian companies are indicative of this success. EmTech is the perfect platform to share how more businesses can innovate together."
"We're thrilled to present the best of Italian innovation here at MIT's EmTech 2016, a perfect fit to highlight Lamborghini's experimentation and advancement in carbon fiber research. We are proud to be among such an esteemed panel at one of the world's leading institutions to share what innovations lie ahead in Lamborghini's future," said Stefano Domenicali, Chairman and Chief Executive Officer, Automobili Lamborghini.
Attendees will learn striking new insights about the U.S.-Italian participation in Industry 4.0 including:
Italy is the third largest EU exporter of flexible manufacturing technologies including robotics with $9.6 billion USD in Italian exports to the U.S.
Its Industrial National Plan 4.0 is heavily promoting investments in innovation to attract EUR 10 billion of additional private industrial investments by 2017
The goal is to increase private investments up to EUR 11,3 billion in research, innovation and development and EUR 2,6 billion through tax deductions in innovative startups and venture capital investments.
About the Italian Trade Agency
The ICE-Italian Trade Promotion Agency is the government organization that promotes the internationalization of Italian companies, in line with the strategies of the Ministry for Economic Development. ICE provides information, support, and advice to Italian and foreign companies. In addition to its Rome headquarters, ICE operates worldwide from a large network of Trade Promotion Offices linked to Italian embassies and consulates and working closely with local authorities and businesses. Visit www.italtrade.com and follow the ITA on Twitter @ITAChicago.