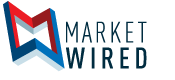 Enacomm Announces ViA 3500, Next-Generation IVR Dashboard for Quicker, More Informed Decision Making to Optimize Consumer Self-Service Experience
/EINPresswire.com/ -- Over 50 Enhancements Make Analytics and Management Tool More Intuitive, Comprehensive for Most Efficient, User-Friendly and Intelligent Customer Self-Service
TULSA, OK--(Marketwired - Oct 17, 2016) - Modern, data-driven decision making is transforming traditional customer interaction channels. Enacomm, Inc., a leading provider of intelligent customer interactions technology, today announced the release of Virtual Interactive Analyst (ViA) 3500, an Interactive Voice Response (IVR) reporting, monitoring and alerting application offering organizations a complete view of their phone self-service system effectiveness.
"The top customer service channel that U.S. consumers use on a regular basis is the telephone, according to Microsoft's 2016 'Global State of Multichannel Customer Service Report,'" stated Michael Boukadakis, CEO of Enacomm. "Continually refining the IVR experience is critical for organizations today to win and keep customers, while at the same time reducing costs."
More than 50 enhancements that give organizations greater visibility into the IVR experience are implemented in the updated version. Highlights of new improvements to ViA include:
New First Call Resolution Report: This customizable report provides an additional key performance indicator (KPI) for easily measuring IVR self-service and contact center assisted-service effectiveness.
New Concurrent Calls History Visualization: By looking at inbound call and call transfer patterns, contact center managers can better optimize call center staffing and capacity planning.
New Errors Trend Graph: This addition to the dashboard lets contact centers more easily detect insidious, long-term IVR, application and back-end error trends.
Fraud Control Module Alerts Integration: ViA can now optionally display fraud alerts, along with regular IVR and IVR application alerts, allowing call center personnel to triage fraud alerts before forwarding them to risk management.
Improved IVR Performance Reports: ViA's IVR performance reports can now filter out callers that transferred to the contact center but never spoke with a CSR, resulting in more accurate call containment rates.
Improved Trend Graphs: ViA users can now easily compare IVR performance across different time periods -- August 2016 authentication rates to August 2015 rates, for example.
ViA 3500 offers real-time IVR and application quality reporting, monitoring, and alerting through an intuitive dashboard, ad hoc reporting and over 30 standard reports. ViA allows customers to define metrics that are important to the business and then monitor those metrics to significantly improve call containment and first call resolution. With the detailed call data collected by ViA, users can better understand how customers are interacting with their phone self-service channel and easily identify ways to better the customer experience and limit caller frustration.
"Using the extensive amount of information collected by ViA 3500, companies are able to optimize the IVR experience and create truly intelligent customer interactions," commented Enacomm COO David Jackson. "Easy to implement and cost-effective, ViA is a must-have tool for delivering the efficient, personalized customer service that consumers today expect."
For more information on ViA 3500 and other personalized, multimodal customer self-service and assisted-service solutions from Enacomm, visit www.enacomm.net.
About Enacomm
Enacomm is a leading provider of innovative, interactive and intelligent customer self-service and assisted-service solutions. A frontrunner in interactive voice response (IVR) technology, Enacomm solutions are delivered as hosted services or on-demand through the cloud. The company's customer base is made up of Fortune 50 to Fortune 2000 companies concentrated in the Financial/Credit Union, Prepaid/Cash Card, Health Care and Utilities industries. Utilizing web, mobile, SMS texts, email, voice and other communication technology channels, Enacomm helps organizations provide customers with a superior, multi-modal self-service experience. Enacomm processes more than 1,000,000 voice calls, SMS texts, emails and automated data transactions every day.
About Call Analytics
Headquartered in Tulsa, Oklahoma, Call Analytics, Inc. was founded with the mission to help companies improve callers' contact center experiences by providing analytics and business intelligence tools that show what callers are doing and experiencing in interactive voice response (IVR) self-service systems. Call Analytics products include two applications: a reporting and monitoring package for IVR systems and a computer telephony integration (CTI) desktop application for customer service representatives. ViA® applications are used by large call centers nationwide to improve customer satisfaction and maximize IVR investment.
Enacomm® is a registered trademark of Enacomm, Inc. Call Analytics® and ViA® are registered trademarks of Call Analytics, Inc. All other company and product names may be trademarks of their respective owners.