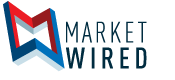 Republic National Distributing Company Selects Corvil for Cyber Threat Protection
/EINPresswire.com/ -- Corvil Provides Real-Time Threat Detection and Granular Forensic Analysis to Secure Environments Against Cyber Threats
DUBLIN, IRELAND--(Marketwired - Oct 17, 2016) -  Corvil today announced that its Security Analytics solution has been chosen by Republic National Distributing Company (RNDC), the nation's second largest premium wine and spirits distributor, to safeguard the company's business from external and insider threats. RNDC selected Corvil for its ability to provide live detection of a broad array of cyber threats, including those involving ransomware and suspicious user activity.
Since all cyber attacks ultimately traverse a company's network, Corvil's ability to monitor data communications with full visibility of user, host and application behavior, is key to its best-in-class security solution.
"In today's environment, attacks can range from highly sophisticated to deceptively simple, but one thing remains the same; All can have a detrimental impact on our brand and operations," said John Dickson, Director, IT Infrastructure, at RNDC. "Corvil has provided us with unique visibility and enabled accelerated triage, ultimately helping us to more effectively protect ourselves from the sheer quantity and variety of risks that now exist for any modern business."
Corvil's enriched, and highly granular visibility of connected devices and all associated activity on the network empowers RNDC to quickly identify and efficiently investigate diverse cyber threats across endpoints, including attacks that bypass more traditional security controls.
Through wire data analytics, Corvil is able to provide live and after-the-fact high-fidelity visibility, offering a powerful yet customizable solution for real-time detection of threats and retrospective investigation and forensics. This ability is especially critical in revealing blind spots across the business environment as the number of connected smart devices continues to increase.
"RNDC's selection of Corvil's Security Analytics illustrates the new paradigm for connected businesses across the world," said Graham Ahearne, Director of Security Product Management at Corvil. "Every enterprise today is online, which means every enterprise is at risk. Corvil's capabilities make it the only technology capable of monitoring for threats in real-time at the most granular level. By holistically looking at everything that flows over the network, the visibility we enable helps customers better safeguard their businesses from the range of threats that exist today."
Corvil's Security Analytics capabilities include:
Full visibility with the ability to identify any kind of cyber threat, from ransomware to more sophisticated intrusions
Out-of-the-box, real-time, wire data integration with leading threat intelligence sources
Real-time attack indicator detection and enrichment based on all packet data
Real-time tracking and retrospective analysis of user activity for remote access, host login attempts, file access, file transfers, emails and database queries
Analysis of communication patterns, exposing baseline deviations, tunnelling, command and control and communications to suspect top level domains
Automatic detection and reporting on exposures such as weak or expiring encryption certificates, and active exploit attempts
Learn more about Corvil: Corvil.com | Twitter | LinkedIn | Facebook
About Corvil  
Corvil provides the streaming machine-time analytics platform to safeguard business in a machine world. Our solution allows business to operate with full transparency, assured performance, and continuous cyber surveillance of all machine activity. Corvil taps directly into what the machines are saying to each other. We capture, we decode, we analyze and we learn from network data, transforming it into streaming machine-time intelligence for business, security and IT teams to operate efficiently and securely.
The Corvil solution is trusted by leading financial institutions to safeguard their businesses across the globe involving 227 trillion transactions with a value in excess of $170 billion, every day.
Learn more about Corvil: Corvil.com | Twitter | LinkedIn | Facebook