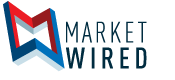 Ginger Beef Corporation Announces Appointment of Director
/EINPresswire.com/ -- CALGARY, ALBERTA--(Marketwired - Oct 14, 2016) - Ginger Beef Corporation (the "Corporation") (TSX VENTURE:GB) is pleased to announce the appointment of Gilbert Leung, of Calgary, Alberta, as a director of the Corporation.
Mr. Leung holds a Bachelor of Science. He is a senior executive of Ginger Beef Choice Ltd., an indirect wholly-owned subsidiary of the Corporation. Ginger Beef Choice Ltd. is a manufacturer of fresh and frozen Chinese food items for wholesalers primarily in Western Canada and Ontario.
NEITHER THE TSX VENTURE EXCHANGE NOR ITS REGULATION SERVICES PROVIDER (AS THAT TERM IS DEFINED IN THE POLICIES OF THE TSX VENTURE EXCHANGE) ACCEPTS RESPONSIBILITY FOR THE ADEQUACY OR ACCURACY OF THIS RELEASE.
Ginger Beef Corporation
Stanley Leung
President and Chief Executive Officer
(403) 272-8088
(403) 234-0688
gingerbeef00@gmail.com