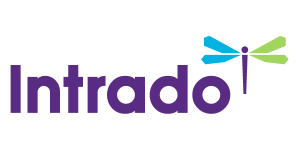 TWTR INVESTOR ALERT: The Law Offices of Vincent Wong Reminds Investors of a Class Action Involving Twitter, Inc. and a Lead Plaintiff Deadline of November 15, 2016
/EIN News/ -- NEW YORK, Oct. 14, 2016 (GLOBE NEWSWIRE) -- The Law Offices of Vincent Wong announce that a class action lawsuit has been commenced in the USDC for the Northern District of California on behalf of investors who purchased Twitter, Inc. (NYSE:TWTR) securities between February 6, 2015 and July 28, 2016.

Click here to learn about the case: http://www.wongesq.com/pslra/twitter-inc. There is no cost or obligation to you.
According to the complaint, throughout the Class Period defendants concealed adverse facts they knew or deliberately disregarded, including: (a) that by early 2015, daily active users ("DAUs") had replaced the timeline views metric as the primary user engagement metric tracked internally by Twitter management; (b) that the trend in user engagement growth was flat or declining; (c) that new product initiatives were not having a meaningful impact on Monthly Active Users ("MAUs") or user engagement; (d) that Twitter's stated "acceleration [in MAU growth]" was the result of low-quality MAU growth, and (e) that defendants lacked a basis for their previously issued projections of  approximately 20% MAU growth and 550 million MAUs in the immediate term. 
If you suffered a loss in Twitter you have until November 15, 2016 to request that the Court appoint you as lead plaintiff. Your ability to share in any recovery doesn't require that you serve as a lead plaintiff. To obtain additional information, contact Vincent Wong, Esq. either via email vw@wongesq.com, by telephone at 212.425.1140, or visit http://www.wongesq.com/pslra/twitter-inc.
Vincent Wong, Esq. is an experienced attorney that has represented investors in securities litigations involving financial fraud and violations of shareholder rights.  Attorney advertising. Prior results do not guarantee similar outcomes.
CONTACT:    
Vincent Wong, Esq.
39 East Broadway
Suite 304
New York, NY 10002
Tel. 212.425.1140
Fax. 866.699.3880
E-Mail: vw@wongesq.com