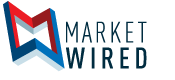 Ray Kripaitis & Associates Announces Seychelle Environmental Technologies, Inc. Eliminates 99.99% of Erin Brockovich Toxin Chromium 6 From Tap Water
/EINPresswire.com/ -- Carcinogenic Is Still Contaminating 200 Million Americans According to Ray Kripaitis & Associates
OCEANPORT, NJ--(Marketwired - Oct 14, 2016) -  Ray Kripaitis & Associates, Global Marketing Advisor for Electro Verde, LLC, is pleased to advise that Seychelle Environmental Technologies, Inc. (Seychelle), is able to eliminate up to 99.99% of the deadly toxin Chromium 6 from our drinking water by utilizing the powerful filtration systems in their portable sports water bottles, family water pitchers and canteens. Chromium 6 is the devastating heavy metal toxin brought to attention in the popular movie Erin Brockovich, as portrayed by Julia Roberts. It is still, shockingly, contaminating water supplies of over 200 Million Americans in all 50 states, according to The Environmental Working Group, a non-profit, non-partisan organization dedicated to protecting human health and the environment.
Carl Palmer, CEO, Seychelle, states, "We have been in touch with Erin Brockovich, and we are working extremely hard to tell the world of our simple solution to this deadly issue with Chromium 6 and many other dangerous toxins, including heavy metals like arsenic, lead, mercury, copper and magnesium; biological such as E-Coli, and aesthetics which include chlorine, sediment and dirt. We can eliminate up 99.99% of all of these harmful contaminants and pollutants found in drinking water supplies with our advanced filters, along with 99.9999% of bacteria. Two hundred million Americans are affected by this travesty of Chromium 6, and we are on a mission to rid drinking water of these toxins for our children and for all people around the globe."
"In my home state of New Jersey, 138 counties are contaminated with unsafe levels of this toxic compound. I thought that with the fight Erin put forth, this would have been eradicated. Unfortunately, scientists from California have stated that Chromium 6 can cause cancer, even if digested in small amounts. The very good news is that we have the solution. Today, 70% of water consumption occurs outside the home. Our portable sports bottles remove these toxins," states Ray Kripaitis, Advisor for Electro Verde, LLC.
Seychelle Environmental Technologies, Inc. a leading water filtration company based in San Juan Capistrano, CA. has sold 7,000,000 water filtration products worldwide. For additional information, please go to Seychelle.com.
Forward-Looking Statements Disclaimer:  This press release contains forward-looking statements within the meaning of Section 27A of the Securities Act of 1933, as amended, and Section 21E of the Securities Exchange Act of 1934, as amended. In some cases, you can identify forward-looking statements by the following words: "anticipate," "believe," "continue," "could," "estimate," "expect," "intend," "may," "ongoing," "plan," "potential," "predict," "project," "should," "will," "would," or the negative of these terms or other comparable terminology, although not all forward-looking statements contain these words. Forward-looking statements contain these words. Forward-looking statements are not a guarantee of future performance or results, and will not necessarily be accurate indications of the times at, or by, which such performance or results will be achieved. Forward-looking statements are based on information available at the time the statements are made and involve known and unknown risks, uncertainties and other factors that may cause our results, levels of activity, performance or achievements to be materially different from the information expressed or implied by the forward-looking statements in this press release. This press release should be considered in light of all filings of the Company that are contained in the Edgar Archives of the Securities and Exchange Commission at www.sec.gov.
Ray Kripaitis & Associates
1-732-859-2019
Electro Verde, LLC
Global Marketing Advisor