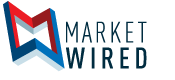 Update - Greater Hudson Bank and Sageworks Partner to Provide Online Lending Platform to Borrowers
/EINPresswire.com/ -- BARDONIA, NY--(Marketwired - October 13, 2016) - Greater Hudson Bank, ("the Bank") (OTCQX: GHDS) along with Sageworks, a financial information company that provides lending, credit risk and portfolio risk solutions to banks and credit unions, announced their partnership to provide an online loan application allowing commercial borrowers to complete applications electronically.
In today's technology-centric business environment, business owners are increasingly looking for quicker options for finding and applying for commercial loans and increasingly doing so online. In 2014, the average business owner spent 37 hours seeking a business loan, including 11 hours spent on the application process alone, according to a survey of 286 small business owners. At the same time, in the period from 2010 to 2014, the country's largest online lenders saw a 629.5 percent increase in small business lending transactions, further evidence that business owners are looking online for their financing needs. The most tech-savvy and customer-centric banks are now providing online options for their commercial and small business clients.
As of Oct. 2, the Sageworks Online Loan Application is live at the $473 million bank. The lending platform integrates a commercial loan application into a bank or credit union's website, opening an online channel for driving new-loan applications and reducing loan origination costs for the institution.
Greater Hudson Bank's mission is to provide exceptional service and value to customers throughout our local communities and the Bank's move to implement Sageworks Online Loan application is aligned with that mission. "We are taking the commercial loan process online. Instead of requiring a stack of papers from our local business customers, we are aiming to better serve them by working with Sageworks to make the process digital and extremely convenient," said Lynne Allan, Executive Vice President & Chief Operating Officer of Greater Hudson Bank.
Document collection is often a bottleneck in the commercial loan application process. With Sageworks' online lending platform, the turnaround time on loans significantly decreases due to the platform's electronic tax return-reading technology.
"We are excited to see the time savings and convenience to customers that the Online Loan Application provides to Greater Hudson," said Sageworks Chief Executive Officer, Scott Ogle. "Both the borrower and the lender will experience faster response time, resulting in growing the loan portfolio."
Greater Hudson Bank, founded in 2002, is headquartered in Bardonia, NY. The Bank, which specializes in providing customized banking services to Hudson Valley based businesses, non-profits and municipal agencies, is chartered by the New York State Department of Financial Services and its deposits are insured by the FDIC. As evidence of the Bank's financial strength, Greater Hudson Bank has been recognized with a superior rating by the country's leading independent bank rating and research firm, BauerFinancial, Inc. Further information can be found on the Bank's website at www.GreaterHudsonBank.com or by calling 844-GREAT-11.
Contact:
Jenet Ferris
Marketing Director
(845) 367-4998