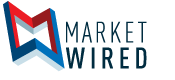 The Ritz-Carlton, Riyadh Shakes Up Its Beverage Menu With a Master Mixologist
/EINPresswire.com/ -- The Five Star Hotel in Riyadh Is Now Employing a Full-Time Master Mixologist, and Creating Memorable and Delicious Concoctions
Master Mixologist, Maxim Schulte, brings new and exciting culinary innovations to The Ritz-Carlton Riyadh
Click here for high-resolution version
The Emerald Orchard, made from fresh green apples, fresh spinach juice, lemon, organic aniseed and fennel oil from Egypt and lavendar scent.
Click here for high-resolution version
The Spiced Spritz, made from mulled red grape, homemade peppermint soda, pomegranate juice, spiced syrup and cinnamon.
Click here for high-resolution version
RIYADH, KINGDOM OF SAUDI ARABIA--(Marketwired - Oct 13, 2016) - At The Ritz-Carlton, Riyadh, there is a dining and drink revolution taking place. Fine traditions of culinary excellence, which have long defined the luxury hotel in Riyadh, now interact with new avenues of innovation, art, and science, delivering new and unforgettable experiences for an increasingly adventurous entertainment-seeking public in the Kingdom's capital city. 
At the palatial Ritz-Carlton, Riyadh, where superlatives are the norm, creativity and innovation know no bounds. Having successfully launched inventive new coffee brewing techniques at Chorisia lobby lounge earlier this year -- the first of a kind in the country -- the award-winning hotel is now writing new chapters in its much decorated fine dining story.
This summer, a master craftsman of the genre was welcomed into the fold of The Ritz-Carlton, Riyadh with exactly this in mind: Beverage Manager and 'mixologist' Maxim Schulte, whose skills with drinks have been honed at leading hotels around the world.
He was appointed with a mandate to bring new and exciting culinary innovations to The Ritz-Carlton, Riyadh -- literally and figuratively -- and he is certainly delivering, wowing guests and visitors alike with stunning masterpieces never before seen in Saudi Arabia.
For Schulte, a German national, the opportunity to introduce the Kingdom to the complex interplay between exotic ingredients, flavours, nutrition, art, and science, which are integral parts of mixology, is professionally alluring.
"Mixology is about endlessly innovating with ingredients, flavour combinations, and presentation," Schulte explains. "It is also about creating new experiences for guests who demand that something extra."
Delivering 'that something extra' is the gauntlet that every ambitious and talented mixologist lays down for himself, and in Schulte's case the days and weeks of meticulous planning, experimenting and perfecting the many combinations which comprise each and every signature beverage is very much a labour of love, drawing on equal measures of imagination, adventure, passion, skill, and patience.
"Every mixologist's challenge is to achieve layers of flavour," he explains. "It can take five days to get the perfect layering and depth, and then you have to work on presentation. You must push the boundaries if you want to challenge the palate."
Schulte's quest begins by using only the finest ingredients available from around the world: often exotic, occasionally rare, sometimes subtle in flavour, other times intense, nearly always imported. The palette off which he works is a unique mélange of produce, from plants and tree resins to pollen, and inevitably healthy. There's organic charcoal powder, hydra salts, delicate butter pea flowers, organic aniseed and fennel oils, and a range of scents. There are difficult-to-source oils such as bitter orange oil, and cassia wood which is boiled for several days to release its intense, captivating aromas.
The results are stunning. There is the Orange Dragon (mandarin puree, young coconut water and spiced syrup, which includes Saudi honey and Asian-inspired herbs and spices); Matcha Ceremony (stone ground green tea powder, spiced syrup, fresh pineapple juice, coconut water and cream, and a green tea ice ball); Spiced Spritz (mulled red grape, homemade peppermint soda, pomegranate juice, spiced syrup, and cinnamon); Violet Butterfly (including butter pea flowers); Emerald Orchard (fresh green apples, fresh spinach juice, lemon, organic aniseed and fennel oil from Egypt and lavender scent); Rose Garden (including fresh beetroot juice, rose hydra salt and red grape juice) and Black Magic (fresh grapefruit juice, fresh orange juice, bitter orange sherbert (which itself takes two days to prepare in-house), charcoal powder for texture, and colour) and an ice cube with neroli and orange peel). 
"You have to have a passion for what you're doing," says the master, who can be seen practicing his craft with finesse, flourish, and fanfare at Chorisia. "Although working with non-alcoholic drinks presents creative challenges, it is an opportunity to really extend one's skills," Schulte explains.
He says the decision by The Ritz-Carlton, Riyadh to employ a full time mixologist is emblematic of the hotel's philosophy of pushing the envelope in the pursuit of memorable experiences. To do so, he also draws inspiration from the hotel's kitchens, where renowned chefs offer advice on flavour combinations and ways to tailor beverages to the different themed dining experiences at restaurants like Hong, Azzuro, and Turquoise.
About The Ritz-Carlton Hotel Company, LLC
The Ritz-Carlton Hotel Company, L.L.C., of Chevy Chase, MD., currently operates more than 90 hotels in over 30 countries and territories. More than 40 hotel and residential projects are under development around the globe. For more information or reservations, visit the company web site at www.ritzcarlton.com, for the latest company updates, visit news.ritzcarlton.com and to join the live conversation, use #RCMemories. The Ritz-Carlton Hotel Company, L.L.C. is a wholly-owned subsidiary of Marriott International, Inc. (NASDAQ: MAR).
Image Available: http://www2.marketwire.com/mw/frame_mw?attachid=3067307
Image Available: http://www2.marketwire.com/mw/frame_mw?attachid=3067309
Image Available: http://www2.marketwire.com/mw/frame_mw?attachid=3067312

Contact:
Merhan El Massry
Director of Public Relations
Email Contact

The Ritz-Carlton, Riyadh
P,O. Box 13048, Al-Hada Area
Mekkah Road, Riyadh 11493
Kingdom of Saudi Arabia
T. +966 11 802 8020