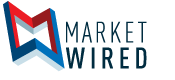 Stowe Mountain Resort's Luxury Development, Spruce Peak at Stowe, Located in Vermont, Revolutionizes the New England Ski Season With the Completion of Its $90-Million-Dollar Alpine Village Center
/EINPresswire.com/ -- The First True Luxury Ski-in/Ski-out Resort Blazes the Trail for Amenity-Rich Vacation Homes in Stowe, Vermont With a 30,000 Square-Foot Adventure Center, 10,000 Square-Foot Ice Skating Rink, Alpine Clubhouse and More
STOWE MOUNTAIN RESORT'S LUXURY DEVELOPMENT, SPRUCE PEAK AT STOWE, LOCATED IN VERMONT, REVOLUTIONIZES THE NEW ENGLAND SKI SEASON WITH THE COMPLETION OF ITS $90-MILLION-DOLLAR ALPINE VILLAGE CENTER
Click here for high-resolution version
STOWE, VT--(Marketwired - October 13, 2016) - Spruce Peak at Stowe, New England's only true luxury mountain resort community, announces the completion of its highly anticipated $90-million-dollar Village Center development revolutionizing the Northeast ski experience. The resort development, an estimated $500-million-dollar project, began in 2003 with Stowe Mountain Lodge, the Mountain Cabins and a 21,000 square-foot spa. As of this 2016/2017 winter season, Spruce Peak at Stowe presents a luxurious alpine village with a new 20,000 square-foot Alpine Clubhouse with Club Residences, 30,000 square-foot Adventure Center and boutique shops that are centered around a 10,000 square-foot ice skating rink.
"When we began this project, we envisioned creating the East's answer to Deer Valley, Aspen or Beaver Creek," said Spruce Peak at Stowe's Vice President & Director of Real Estate, Sam Gaines. "We knew in order to create this community, we would need to develop world-class facilities and amenities that infuse the community with a sense of luxury not yet seen in this area of Vermont."
The Alpine Clubhouse and Club Residences features 19 luxury resort club homes, a private dining facility and a ski club for Spruce Peak residents and local members. The facility was concepted by architectural firm Bull Stockwell Allen with the vision of allowing the dynamic glass and wood interior to punctuate the relationship to Stowe's majestic outdoor environment. For the interior of the Clubhouse, Brayton Hughes Design Studio paid homage to the early ski lodge as well as New England architectural traditions. The Clubhouse incorporates regional touches such as Douglas fir for the central stairways, granite and soapstone, and plaid carpets and fabrics contrasted with cowhides to reference Vermont's agrarian traditions. It is the only facility of its kind to offer underground slope-side parking, affording members trek-free, hassle-free access to the mountain. The Alpine Clubhouse overlooks the skating rink, which has hosted performances by Olympic skaters such as Boston-based Nancy Kerrigan.
The newly opened Adventure Center, a multi-season activity center, houses the famed Stowe Children's Ski and Ride school with dedicated learn-to-ski area located right outside its doors. The facility also encompasses a movie screening area, casual dining facility and Stowe Rocks-a climbing gym that replicates some of the local rock formations. Famed artist Geoff McFetridge, former art director of the famous underground Beastie Boys magazine, Grand Royal, created a large-scale mural within the Adventure Center using caricatures of animals to reference the local points of interest. Stowe Mountain Resort's incredible terrain has made it an east coast favorite for almost 100 years and with over $10 million in recent snowmaking improvements to supplement over 300 inches of annual natural snow, the East's most iconic ski resort has never provided a better experience. Now, in addition to the ski experience, Spruce Peak at Stowe's new luxury amenities make it a true four season luxury destination. The resort's new features and luxury real estate add to the existing 21,000 square-foot spa and pool, a 450-seat performance center, a 36-hole golf course, and of course access to Stowe Mountain Lodge, which contains the most sought after ski-in/ski-out hotel lodging in the east. While these base amenities set Spruce Peak apart from other communities, the famous slopes of Mt. Mansfield remain at the resort's core, offering fun and challenging trails for every level of experience.
At the center of Spruce Peak's development philosophy is sustainability and the environment. Spruce Peak at Stowe is a member of the Audubon International Sustainable Communities Program. Due to that prestigious designation, Spruce Peak became the first mountain resort in the nation to earn the Audubon International Green Community Award. The Village Center is heated and cooled by one of the largest private geothermal systems, comprised of 100 wells under the ski slopes.
"Spruce Peak is unlike most mountain resort enclaves in that it has very limited real estate opportunities available for second home owners," said Gaines. "However, the few developments that exist in the village are in very high demand as evidenced by the $42MM record-sale of all 19 Club Residences."
This fall, Spruce Peak will break ground on 18 four-bedroom Village Townhomes, 2,100-square-foot triplex units with direct access to the slopes, 18-hole golf course, and Village Center. Homes range from $1.5 - $2.2 million dollars. Spruce Peak Realty, the exclusive developer sales and marketing agency is accepting reservations now for unit selection, which is scheduled to take place later this fall.
Spruce Peak at Stowe is a 2-hour drive from Montreal, a 3-hour drive from Boston and a 45-minute flight from the New York area via Tradewind Aviation's Northeast shuttle service.
About Spruce Peak
Spruce Peak at Stowe is a four season, slope-side affluent community located within Stowe Mountain Resort, at the base of Spruce Peak and Mt. Mansfield in Vermont. The luxury alpine community is the only resort in the Northeast with ski-in/ski-out residences, a 21,000 square-foot spa, a 450-seat performance center, an award-winning Bob Cupp-designed golf course, and 30,000 square-foot Adventure Center with rock-climbing walls and a world-class children's Ski and Ride School. Spruce Peak at Stowe is located at the base of the tallest mountain in Vermont, and is surrounded by 2,000 acres of preserved wildlife habitat. Spruce Peak at Stowe is a member of the Audubon International Sustainable Communities Program. Due to that prestigious designation, Spruce Peak became the first mountain resort in the nation to earn the Audubon International Green Community Award.
For more information, visit www.sprucepeak.com.
About Stowe Mountain Resort
Stowe is an internationally renowned year-round destination. Stowe Mountain Resort, with majestic Mount Mansfield and Spruce Peak, is filled with activities for every season; golf, tennis, hiking, biking, fishing, skiing, snowboarding, world-class dining, shopping, spa and more. Stowe's historic village combined with Vermont's most spectacular landscape creates quintessential New England getaways.
Image Available: http://www.marketwire.com/library/MwGo/2016/10/13/11G117914/Images/July3rdCelebration_083_detail-b770c2d15c7f89e5b6ab27034eb30bca.jpg