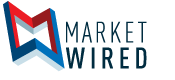 TransCanada Launches Open Season on New Mainline Tolling Option
/EINPresswire.com/ -- CALGARY, ALBERTA--(Marketwired - Oct 13, 2016) - Media Advisory - TransCanada Corporation (TSX:TRP) (NYSE:TRP) (TransCanada) today announced it has launched an open season for binding commitments on a new, long-term, fixed-price proposal to flow natural gas along the Canadian Mainline from the Empress receipt point in Alberta to the Dawn hub in Southern Ontario.
The proposal is intended to allow Western Canadian Sedimentary Basin (WCSB) producers to utilize existing capacity on the Mainline to transport their natural gas from the Nova Inventory Transfer (NIT) market hub and access the eastern market trading hub at Dawn. The tolling arrangement will provide lower cost access to the high-value markets served by the Dawn trading hub. This proposal does not impact current contracts that are already in place on the Canadian Mainline system.
"TransCanada's Canadian Mainline has been a critical piece of energy infrastructure for more than 65 years, and has connected the country's most prolific supply basins with North America's highest value markets," said Stephen Clark, TransCanada's senior vice president and general manager, Canadian Natural Gas Pipelines.
"Our proposal provides competitive transportation tolls for Canadians, utilizes existing pipeline infrastructure and allows WCSB producers to retain and enhance their natural gas market share in eastern Canada and the northeast United States."
The contract term for this service is 10 years with tolls ranging from $0.75 /GJ to $0.82 /GJ depending on the shippers' contract volume commitments and a total subscription of 1.5 PJ / day. These tolls are inclusive of the abandonment surcharge and delivery pressure charge. Early termination rights are provided and can be exercised following the initial five years of service upon payment of an increased toll for the final two years of the contract.
The service is priced lower than the current firm service tolls and does not include flexibility provisions such as diversions and alternate receipt points. However, secondary deliveries along the Great Lakes Pipeline to Deward, Farwell, Chippewa, Rattle Run and Belle River Mills may be permitted subject to certain conditions.
"We have listened to our customers' needs and are pleased to present them with a competitive toll structure that provides the flexibility they need to compete with changing market dynamics while helping North Americans heat homes, fuel industries and generate reliable sources of power," said Clark.
Details of the Dawn Long Term Fixed Price open season can be found here.
The targeted in-service date is November 1, 2017.
Provision of the service is conditional on, amongst other things, TransCanada receiving National Energy Board approval on terms and conditions satisfactory to TransCanada. TransCanada intends to file an application for approval as quickly as possible following a successful open season.
Interested parties may submit binding bids for transportation capacity during the open season that will close on November 10 at 11 a.m. MST. Customer information regarding the Open Season is available by contacting your customer account manager.
With more than 65 years' experience, TransCanada is a leader in the responsible development and reliable operation of North American energy infrastructure including natural gas and liquids pipelines, power generation and gas storage facilities. TransCanada operates a network of natural gas pipelines that extends more than 90,300 kilometres (56,100 miles), tapping into virtually all major gas supply basins in North America. TransCanada is the continent's leading provider of gas storage and related services with 664 billion cubic feet of storage capacity. A large independent power producer, TransCanada currently owns or has interests in over 10,500 megawatts of power generation in Canada and the United States. TransCanada is also the developer and operator of one of North America's leading liquids pipeline systems that extends over 4,300 kilometres (2,700 miles), connecting growing continental oil supplies to key markets and refineries. TransCanada's common shares trade on the Toronto and New York stock exchanges under the symbol TRP. Visit TransCanada.com and our blog to learn more, or connect with us on social media and 3BL Media.
TransCanada Media Enquiries:
Mark Cooper / Shawn Howard
403.920.7859 or 800.608.7859
TransCanada Investor & Analyst Enquiries:
David Moneta / Stuart Kampel
403.920.7911 or 800.361.6522