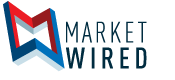 Sunworks Expands Its Offerings of Energy Battery Storage Solutions
ROSEVILLE, CA--(Marketwired - October 13, 2016) - Sunworks, Inc. (NASDAQ: SUNW), a leading provider of solar power solutions, announced that it has made advancements in "Battery Storage" systems and is now offering multiple product options to new and existing customers. The premise behind the technology is increased customer control over their demand charges when pricing peaks and protection from system outages in poor or unreliable service areas.
Mike Podnebessney, Sunworks' Chief Technology Officer, stated, "Only two years after announcing our involvement with this cutting edge technology, Sunworks continues to stay at the forefront of this ever-evolving sector, offering our customers the most up to date solutions. Sunworks will continue to seek the best available technologies as we align ourselves with 'storage ready' inverter companies to establish a growth advantage over less advanced integrators."
With the recent advancements in battery storage solutions, Sunworks is now able to offer storage services to Residential, Agricultural, Federal, and Commercial Customers. Sunworks' Installation Division plans to revisit thousands of installations with storage solution upgrades to existing systems and anticipates nearly 30% of all future business will see battery storage as a viable solution.
Jim Nelson, Sunworks' CEO, concluded, "We strongly believe the solar industry as a whole is headed into 'battery storage' services, and as Sunworks remains on the leading edge of technology, it becomes an extremely important financial discussion with our current and future customers. It is the implementation of storage that will take solar from the status of improving, to changing the world."
About Sunworks, Inc.
Sunworks, a leading provider of solar power solutions, is focused on the design, installation and management of solar power systems for commercial, agricultural and residential customers. Sunworks is one of the fastest growing solar systems providers in the western United States, delivering 2.5 kilowatt to multi-megawatt commercial systems. The Company's mission is to further the widespread adoption of solar power by deploying affordable, state-of-the-art systems and developing breakthrough new solar technologies. The Company's focus is on putting the customer first, providing the best value systems in the industry, and delivering on what is promised.
To learn more about Sunworks, visit our website at http://sunworksusa.com/.