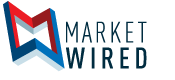 Winnebago Industries Announces Fourth Quarter and Fiscal 2016 Results
/EINPresswire.com/ -- Board of Directors Approves Quarterly Cash Dividend of $0.10 Per Share
FOREST CITY, IA--(Marketwired - October 13, 2016) - Winnebago Industries, Inc. (NYSE: WGO), a leading United States recreation vehicle manufacturer, today reported financial results for the Company's fourth quarter and full year Fiscal 2016, less than two weeks after announcing it has signed a purchase agreement to acquire Grand Design, a leading Towables RV manufacturer.
Quarterly Cash Dividend
On October 12, 2016, the Company's board of directors approved a quarterly cash dividend of $0.10 per share payable on November 23, 2016, to common stockholders of record at the close of business on November 9, 2016.
A complete and full-text financial results press release is accessible at the "Investor Relations" section of the Company's website at: http://investor.wgo.net.
About Winnebago Industries
Winnebago Industries, Inc. is a leading U.S. manufacturer of recreation vehicles, which are used primarily in leisure travel and outdoor recreation activities. The Company builds quality motorhomes, travel trailers and fifth wheel products. Winnebago Industries has received the Quality Circle Award from the Recreation Vehicle Dealers Association every year since 1996. The Company's common stock is listed on the New York and Chicago Stock Exchanges and traded under the symbol WGO. Options for the Company's common stock are traded on the Chicago Board Options Exchange. For access to Winnebago Industries' investor relations material or to add your name to an automatic email list for Company news releases, visit http://investor.wgo.net.