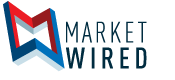 PDX Partners With VoicePort to Provide IVR With Outbound Patient Notifications
/EINPresswire.com/ -- ROCHESTER, NY--(Marketwired - October 13, 2016) - PDX®, Inc. and VoicePort, LLC announce the certification completion of VoicePort's interactive voice response (IVR) with outbound patient notification for PDX EPS™ and Classic pharmacy systems for PDX retail pharmacy partners.
The VoicePort Claro Pharmacy Solutions Suite offers a seamless and differentiated approach to reaching multiple patients in order to address and support improved patient health and adherence in an automated and efficient manner. For this reason, PDX, Inc. is implementing the IVR with outbound notifications solution at the on-site pharmacy, Rx.com Community Pharmacy, located at the company's headquarters in Fort Worth, Texas.
"We are thrilled to showcase Claro Pharmacy Solutions with our partners at PDX," said Alphonse J. Sasso, Vice President of Business Development. "Our portfolio is designed to provide pharmacies with patient engagement solutions that work right alongside a client's preexisting technology in an effort to improve results or add additional value to their existing adherence strategies. We have developed our platform to address each individual client's special needs," Sasso further stated.
"Our platform offers a high degree of flexibility and configurability designed to optimize our customer's specific technology, workflow and financial requirements, as opposed to a one-size-fits-all approach," said Adam Vargulick, Director of Product Development. Vargulick further commented, "Customers can decide which tools to employ at their discretion, whether it's the seamless use of data-driven, automated outbound notifications or other services to improve workflow and patient health."
Claro™ provides a host of cloud-based services to today's pharmacists, including inbound/outbound interactive voice, text, e-mail response, patient education and translation services, mobile application and more to support today's ever-changing pharmacy environment.
About PDX, Inc.
Nearly 10,000 pharmacies across the U.S. benefit from technologies provided by PDX® and affiliates NHIN®. PDX continues to build on its 30+ year commitment to excellence in retail pharmacy and patient care. Our single-source, integrated solution is unmatched by any other single provider or group of technology providers. We feature the following products and services: Care Rx® application -- our flexible clinical services platform; fast, intuitive, and advanced Enterprise Pharmacy System -- already the choice of over 40 chains and one major managed-care plan; the portable, interoperable Electronic Pharmacy Record, which contains almost one-and-a-half billion prescriptions and over 100 million patients; independent-focused Community Pharmacy Division; industry-leading accounts receivable services from AbsoluteAR®; pharmaceutical manufacturer performance programs from Rx.com Manufacturer Services; and more. www.pdxinc.com
About VoicePort
Headquartered in Rochester, New York and founded in 2002, VoicePort develops and markets configurable communication solutions in the media, healthcare and pharmaceutical verticals. The company's solutions are helping clients efficiently communicate with customers and patients through the use of self or assisted-service enabled using Advanced Speech Recognition (ASR) technology and handle over 28 million patient conversations annually at more than 1,200 customer sites in North America. VoicePort maintains strategic relationships with partners such as with Aumtech, Inc., OneStream Networks, The Pharmacy Quality Alliance, STC and Polyglot, Inc. leveraging its expertise in automated self-service applications, analytics and pharmacy operations expertise to deliver a full suite of personalized multi-channel patient communication and adherence applications called Claro™ Pharmacy Solutions.
To find out more about our products and services, please visit www.voiceport.net.
Contact:
PDX, Inc.
Malorie Moran
Marketing Specialist
101 Jim Wright FWY South, Suite 200
Fort Worth, TX 76108
mmoran@pdxinc.com

VoicePort
Alphonse J. Sasso
Vice President, Business Development
500 Lee Road
Rochester, NY 14606
585-248-9289
asasso@voiceport.net