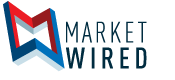 Tyfone CEO to Speak on Secure Digital Banking at Cooperative Credit Union Association Annual Convention
Dr. Siva Narendra, Ph.D.
Click here for high-resolution version
/EINPresswire.com/ -- PORTLAND, OR--(Marketwired - October 12, 2016) - Digital Security Solutions leader Tyfone, Inc., will present on the topics of secure digital banking channels, cybersecurity technologies and security best practices at the Cooperative Credit Union Association's (CCUA) Annual Meeting and Convention, being held on October 12-14 in Uncasville, Connecticut. Representing over 1,000 credit unions in the Northeast, the CCUA's annual gathering provides educational opportunities for the region's credit union executives.
Tyfone co-founder and CEO, Dr. Siva G. Narendra, will present on behalf of Tyfone in Thursday's main session, and will be joined onstage by CCUA's CEO, who will moderate the event. Dr. Narendra is an internationally recognized cybersecurity thought leader who is a frequent guest speaker and has been involved in over 300 issued and pending patents for mobile banking, digital security, integrated circuits, Internet of Things (IoT), wireless and mobile technologies.
Dr. Narendra's presentation, titled "Secure Digital Banking: Best Practices and Techniques for Protecting Your Members and Credit Union in a Connected World," will cover a range of cybersecurity topics which are increasingly important to financial institution executives, including:
What you need to know about security and Digital Banking
5 Keys to an effective Secure Digital Banking Strategy
Why Security is Essential to Digital Transformation Initiatives
Digital Banking without a secure digital identity
The importance of secure digital identity within Digital Banking
"Credit Unions desire to provide their members with banking services across all digital channels, but in a way that is both very secure and also very convenient," according to Daniel Rawlings, Tyfone Chief Revenue Officer. "Mobile and internet connectivity technologies provide tremendous opportunities, but often introduce unacceptable security vulnerabilities. With Tyfone, credit unions and their members can enjoy the highest levels of security and convenience across all digital channels."
Tyfone's secure digital banking suite is a unified mobile and online banking solution, allowing financial institutions, such as credit unions and banks, to offer their members and customers the most secure digital banking solution in the industry. The solution's adaptive and responsive design takes advantage of the unique features of each device, while presenting a consistent user experience and rich functionality across all devices. The solution leverages Tyfone's u4ia™ Digital Security Platform to provide the industry's only banking solution that complies with the latest FFIEC guidelines and all levels of National Institute of Standards and Technology (NIST) security specifications. This enable the solution to provide the highest levels of security and convenience.
About Tyfone
Tyfone is a leading provider of digital security solutions for identity and transactions. Tyfone solutions bring both security and convenience in the hyper-connected digital world of cloud, mobility and IoT (Internet of Things), where legacy security methods have proven to be ineffective. Protected by over 130 issued and pending patents, the company's secure solutions serve key industries such as financial services (including two of the Top 10 credit unions), converged security for enterprises, critical infrastructure, and the US Government. The company is headquartered in Portland, Oregon and also has operations in Bangalore, India.
Tyfone is securing the connected world.
For more information, visit https://tyfone.com.
Image Available: http://www.marketwire.com/library/MwGo/2016/10/12/11G117855/Images/Siva_Narendra-42619d3c6e11aa14b94782b840804554.jpg