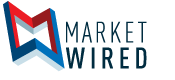 Paints and Coatings Technologies Evolving as Market Eyes Steady Growth, Reports BCC Research
/EINPresswire.com/ -- WELLESLEY, MA--(Marketwired - October 12, 2016) - The coatings market remains healthy, and growth appears sustainable over the long term. BCC Research reveals in its new report that legislation is forcing the market to evolve technologically, and products and formulations could change dramatically during the forecast period.
Paint is any liquid, liquefiable, or mastic composition that, after application to a substrate in a thin layer, converts to a solid film. A coating is a covering that is applied to the surface of an object, usually referred to as the substrate. Paints and coating includes liquid-based and powder-based paints, varnishes, and related products used in the architectural and decorative, industrial, and specialty product segments.
The global market for paints and coatings is forecast to reach nearly $132.2 billion and $164.1 billion in 2016 and 2021, respectively, reflecting a five-year compound annual growth rate (CAGR) of 4.4%. As a segment, waterborne technology is expected to grow from $37.2 billion in 2016 to nearly $48.7 billion in 2021, demonstrating a five-year CAGR of 5.5%. Powder/emerging coating technologies as a segment should total nearly $32.7 billion and $46.8 billion in 2016 and 2021, respectively, at a five-year CAGR of 7.5%.
There is a major shift in global paints and coatings production, which is moving away from developed regions such as Europe and the U.S., to developing economies such as China and India. Continued increasing demand from the developed countries, in addition to the demand from the developing countries, are contributing to the overall market expansion. Industrial growth in developing economies is driving movement, as well.
Consumers are driving increased demand in diverse areas such as performance, ease of application, sustainability, quality, functionality and environmental properties. Continuous improvement in environmental performance suggests a future in which the functionality of coatings will be enhanced and transformed from conventional areas of protection and aesthetics to meet additional, more specific demands.
The North American and European markets are transitioning away from solvent-borne coatings, although developing countries are still using them because of cost factors.
"The increasing use of waterborne technologies is shrinking the market for solvent-borne technologies," says BCC Research analyst Srinivasa Rajaram. "High-solids and radiation-cured technologies are experiencing reasonably good growth as these technologies are considered to be less polluting than solvent-borne technology. Companies that can adapt technologically should remain competitive."
Global Markets and Advanced Technologies for Paints and Coatings (CHM049E) analyzes the various coating products, the technologies involved, innovations behind coatings development and production, and environmental developments. Global market drivers and trends, with data from 2015, estimates for 2016, and projections of CAGRs through 2021 also are provided.
About BCC Research
BCC Research is a publisher of market research reports that provide organizations with intelligence to drive smart business decisions. By partnering with industry experts worldwide, BCC Research provides unbiased measurements and assessments of global markets covering major industrial and technology sectors, including emerging markets. Founded in 1971, BCC Research is a unit of Eli Global, LLC. For more information about BCC Research, please visit bccresearch.com. Follow BCC Research on Twitter at @BCCResearch.