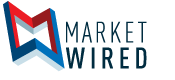 Beaufield Enters into an Investor Relations Agreement
/EINPresswire.com/ -- MONTREAL, QUEBEC--(Marketwired - Oct 12, 2016) - Beaufield Resources Inc. ("Beaufield" or the "Corporation") (TSX VENTURE:BFD) is pleased to announce that it has entered into an investor relations agreement (the "Agreement") with First Canadian Capital Corp. ("FCCC").
FCCC will assist Beaufield in working and communicating efficiently with members of the Canadian and European financial community, including potential investors, journalists and newsletter writers as well as current shareholders to keep them informed and up-to-date on Beaufield's activities.
The Agreement is for a term of one year, which may be earlier terminated at any time, after March 11, 2017, upon 30 days' written notice by either party. In consideration for the services of FCCC, Beaufield has agreed to pay a fee of $6,000 per month. Beaufield shall also grant FCCC 500,000 stock options of Beaufield at a price of $0.10 per share for a period of 2 years with 1/4 of the options vesting in every three-month period.
CEO and President, Mr. Hansen comments: "Beaufield is very pleased to welcome FCCC to our team. Beaufield holds a centrally located, large prospective land position in Urban which is now a promising gold camp in Quebec with the success by Osisko Mining at the adjacent Windfall deposit. Beaufield has planned an active drill programs in Urban (Refer to October 11th, 2016 news release). Eleonore-Opinaca, Tortigny and Hemlo properties also need to be communicated. Increased shareholders communication by FCCC reflecting Beaufield's growing activities is a welcome development for the Corporation and its shareholders."
FCCC is not related to Beaufield, does not have any direct or indirect material interest in Beaufield or its securities, other than the stock options as described above. All matters reported herein are subject to TSX Venture Exchange approval.
About Beaufield:
Beaufield is a well financed mineral exploration company with its exploration activity focused in Quebec. Please refer to Beaufield's website to view the company's properties in Urban, Eleonore-Opinaca, Troilus and elsewhere. The Corporation is actively exploring, well financed with approximately $2 million in cash, has no debt and has excess work credits on its properties.
About First Canadian Capital:
Based in Toronto and in the investor relations business for 19 years, First Canadian Capital has assisted numerous North American corporations in gaining exposure and recognition within the global investment community. First Canadian Capital's core competencies are found in identifying quality assets and undervalued companies with high growth potential, and providing effective investor relations and market awareness services to those companies. First Canadian Capital is proud to have had two clients win the prestigious Bill Dennis Prospector of the Year Award (PDAC).
The information set forth in this press release includes certain forward-looking statements. Such statements are based on assumptions exposed to major risks and uncertainties. Although Beaufield deems the expectations reflected in these forward-looking statements to be reasonable, the Corporation cannot provide any guarantee as to the materialization of the expectations reflected in these forward-looking statements. The Corporation expressly disclaims any intention or obligation to update or revise any forward-looking statements whether as a result of new information, future events or otherwise, except as required by applicable law.
Neither the TSX Venture Exchange nor its Regulation Services Provider (as that term is defined in the policies of the TSX Venture Exchange) has reviewed or accepts responsibility for the adequacy or accuracy of this Release.