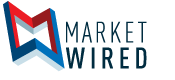 Fundy Software Founder Andrew "Fundy" Funderburg to Discuss Getting Clients' Stories in Print, Albums and Wall Art to Increase Profits for Professional Photographers at PhotoPlus Expo 2016
/EINPresswire.com/ -- "Fundy" to Help Photographers Realize Connection Between Storytelling and In-Person Studio Sales Tools to Bolster Profits and Productivity
NEW YORK, NY and PORTLAND, OR--(Marketwired - Oct 12, 2016) - PhotoPlus International Conference + Expo 2016 - Fundy Software, creator of Fundy Designer, the only template-free, full suite of design solutions for the professional photographer, today announced that the company and its founder will be the lead resource for helping photographers transform their bottom line using a combination of storytelling and in person studio sales, during PhotoPlus Expo 2016, being held October 19-22nd at the Javits Convention Center, New York City. Visitors will receive a first-hand look at the new sales tools in Fundy Designer v7, another milestone toward their goal to be the most profitable software available for professional photographers. Founder Andrew "Fundy" Funderburg will lead a Wedding Track class, "The Power of Print and Storytelling in Your Photography Business," being held October 20th at 4:30pm in Room 1E10.
Leading photographers are raving about how Fundy Designer v7 update provides easy and fast in-person studio sales tools to help client's value and purchase printed products. Wedding photographer Jason Marino, Imagine Photography, nailed it when he shared that, in the past year, the tools have enabled him to "shift toward providing our clients with a much better experience, showing the importance of print, and really connecting with them on an emotional level." 
Using Fundy's tools, top wedding and portrait photographers are earning as much, if not more from album and wall art sales as they do from actual wedding shoots every year. The new v7 features empower first time users by giving them the presentation and workflow tools needed to easily sell albums and wall art both in person and remotely via Skype or Google +. with their clients. 
Visitors to PhotoPlus Expo 2016 will be able to view a demo of the Fundy Designer v7 sales features during regular exhibition hours at booth #449.
Registration
Click here to receive 20% discount on "The Power of Print and Storytelling in Your Photography Business"
Click here to receive Free Expo pass
About Fundy Software
Founded in 2008, Portland, Oregon-based Fundy Software is the creator of Fundy Designer, a professional suite for professional photographers. It's the only template free solution available that provides photographers the creative freedom to design, sell, proof and print, all in one application. Fundy Designer enables photographers to express their artistic vision within a fast, fun and powerful ecosystem. Visit www.fundydesigner.com 
Media Contact

Jeff Denenholz
For Fundy Software
206-437-9810
Email Contact