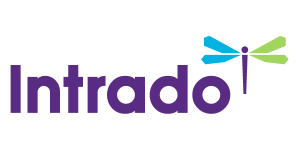 PICO Holdings Board of Directors Announces Management Changes and Concludes Synthonics Investigation
/EIN News/ -- LA JOLLA, Calif., Oct. 12, 2016 (GLOBE NEWSWIRE) -- PICO Holdings, Inc. (NASDAQ:PICO) today announced that its board of directors has terminated John R. Hart as CEO of the Company, and as CEO of Vidler Water Company, effective immediately.  In connection with his termination, Mr. Hart will receive severance benefits in accordance with his Amended and Restated Employment Agreement dated March 11, 2016.  Raymond Marino, Chair of PICO's board of directors, indicated, "The decision to terminate Mr. Hart was in the best interest of the Company and its shareholders."

Mr. Hart was not contractually obligated to resign from the PICO or UCP, Inc. (NYSE:UCP) boards of directors upon the termination of his employment, and he currently remains a director of both companies.  The independent directors of PICO are currently evaluating a range of options with respect to the removal of Mr. Hart from these director roles as soon as possible.
In connection with this change, the PICO board appointed:
Maxim C. W. Webb, Chief Financial Officer and Treasurer since 2001, as PICO's new Chief Executive Officer, effective immediately.  Mr. Webb was also appointed as a director  on the PICO board.  Mr. Webb served in various capacities with the Global Equity Corporation group of companies since 1993, including Vice President, Investments of Forbes Ceylon Limited from 1994 through 1996. Mr. Webb became an officer of Global Equity Corporation in November 1997 and Vice President, Investments of PICO in November 1998. The board determined Mr. Webb's depth of experience at PICO made him an excellent choice to succeed Mr. Hart as CEO of PICO.
John T. Perri, Vice President and Chief Accounting Officer since 2010,  as PICO's new Chief Financial Officer and Treasurer, effective immediately.  Mr. Perri has served in various capacities since joining the Company in 1998, including Financial Reporting Manager, Corporate Controller and Vice President, Controller from 2003 to 2010. The board determined Mr. Perri's many years of experience at PICO made him a highly qualified successor to Mr. Webb.
Dorothy Timian-Palmer, P.E., President and Chief Operating Officer of Vidler Water Company, a wholly owned subsidiary of PICO, as Vidler's new Chief Executive Officer, effective immediately. Ms. Timian-Palmer has over 25 years of experience within the water resource field in the southwest United States. She joined Vidler in December 1997 as its Chief Operating Officer and was promoted to President in April 2006. Ms. Timian-Palmer will continue to oversee the day-to-day operations, and work closely with Mr. Webb to set the strategic direction of Vidler. Prior to joining Vidler, she held the position of Utilities Director for Carson City, Nevada, having started as its Water Engineer in 1988. Previously, Ms. Timian-Palmer worked for the USDA Soil Conservation Service.  The PICO board determined Ms. Timian-Palmer's wealth of experience and accomplishments at Vidler made her an excellent choice to succeed Mr. Hart as CEO of Vidler.
Mr. Marino emphasized, "the independent directors of the PICO board unanimously supports these appointments, and strongly believes each of these individuals have the abilities and commitment to execute the Company's strategy."  
Transition Plan
Mr. Marino further stated, "As we transition the executive leadership of the Company and at Vidler, I would like to thank my fellow independent directors for their support and efforts during the last seven months in evaluating the Company's assets, management and strategy.  In addition, with the previously announced sale of a majority of the Mendell assets, the board and management believe the Company has adequate liquidity to meet its obligations and operational needs.  In connection with this management transition, the PICO board and Mr. Webb have formulated a detailed plan to insure the Company:
Continues to execute on its plans to monetize assets as appropriate, and return capital to shareholders;
Implements modifications to the PICO executive bonus plan in order to better align that plan with the interests of the Company's shareholders.  In connection with the transition, Messrs. Webb and Perri have waived any rights under PICO's current executive bonus plan, and are committed to working with the board on formulating such modifications;
Further reduces corporate overhead by eliminating or reducing costs in several areas;
Accelerates the declassification of the board of directors so that, if possible, all directors are nominated for election at the 2017 annual meeting of shareholders to serve one-year terms;
Remains committed to improving shareholder communications; and,
Follows the standards of good corporate governance."
Synthonics Matter
The independent members of the PICO board, in conjunction with its independent legal advisors, have completed their review of PICO's investment in and loan to Synthonics, Inc., and related public disclosures, and concluded: (i) prior to PICO's initial investment in 2010 the Audit Committee received all material information regarding Mr. Ken Slepicka's and Mr. Hart's interest in Synthonics, including Mr. Hart's ownership of Synthonics' equity; and, (ii) Mr. Hart's ownership in Synthonics (which at all relevant times was below 1% of Synthonics' outstanding equity and represented an investment of approximately $55,000) was not required to be disclosed in PICO's filings with the SEC under applicable legal requirements.  Mr. Marino added,  "The independent directors consider this matter concluded."
About PICO Holdings
PICO Holdings, Inc. is a diversified holding company that seeks to maximize long-term shareholder value.  As previously announced, PICO's current business plan contemplates that, as assets are monetized, rather than reinvest the proceeds, PICO intends to return capital to shareholders through a stock repurchase program or by other means such as special dividends. For more information, please visit www.picoholdings.com.
Cautionary Note Regarding Forward-Looking Statements
Statements in this press release that are not historical, including statements regarding our business plan, our intention to monetize assets and return capital to shareholders, and the effect of the transition in executive leadership at PICO, are forward-looking statements based on current expectations and assumptions that are subject to risks and uncertainties.
A number of other factors may cause results to differ materially from our expectations, such as: any slow down or downturn in the housing recovery or in the real estate markets in which UCP and Vidler operate; fluctuations in the prices of water and water rights; physical, governmental and legal restrictions on water and water rights; a downturn in some sectors of the stock market; general economic conditions; prolonged weakness in the overall U.S. and global economies; the performance of the businesses and investments in foreign companies; the continued service and availability of key management personnel; potential capital requirements and financing alternatives; the impact of international events; and the costs of responding to the actions of activist investors and the disruption caused to PICO's business activities by these actions.
For further information regarding risks and uncertainties associated with our business, please refer to the "Management's Discussion and Analysis of Financial Condition and Results of Operations" and "Risk Factors" sections of our SEC filings, including our Annual Report on Form 10-K and our Quarterly Reports on Form 10-Q, copies of which may be obtained by contacting us at (858) 456-6022 or at http://investors.picoholdings.com.
We undertake no obligation to (and we expressly disclaim any obligation to) update our forward-looking statements, whether as a result of new information, subsequent events, or otherwise, in order to reflect any event or circumstance which may arise after the date of this press release, except as may otherwise be required by law. Readers are urged not to place undue reliance on these forward-looking statements, which speak only as of the date of this press release.
Contact: 
John Perri
858-456-6022
Chief Financial Officer