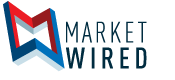 New MIT Sloan Management Review Case: South Africa's Nedbank Relies on Big Data and Advanced Analytics to Expand and Diversify Its Deposit Base
/EINPresswire.com/ -- Unlocking Insights Into Customer Behavior Is Key to Achieving Expansion Goals
CAMBRIDGE, MA--(Marketwired - October 12, 2016) - A new case study released today by MIT Sloan Management Review (MIT SMR) illustrates the ways that South Africa's Nedbank Group is employing big data and advanced analytics to fight commoditization in its credit card business, achieve an integrated view of individual customers, and improve the customer experience in its branches. The case study, sponsored by EY, is titled "A Data-Driven Approach to Customer Relationships: A Case Study of Nedbank's Data Practices in South Africa."
Key to Nedbank's strategy is a new commercial data service for clients, Market Edge. Market Edge packages credit and debit card information with geolocation, demographic, and other transactional data to enable merchants to develop new insights into their customers' behaviors; patterns that would have been difficult to identify without the new tool. Nedbank's merchant clients can in turn view and use their consumers' transaction histories to improve product development, inventory management, and set staffing levels.
For Nedbank, Market Edge promises deeper customer engagement and improved retention with its business customers. At one client retailer, for example, managers have used the tool to change major aspects of their operation-modifying marketing plans because they know which regions have loyal vs. transient customer bases, or offering programs especially for women where they know from the data that most of the clientele are female. The client estimates Market Edge has significantly improved operational efficiency and helped stem losses.
"Nedbank has realized that they can build more valuable relationships with their merchant customers through the use of Market Edge," said MIT SMR executive editor David Kiron. "Once they expand their sales capabilities for this tool, they will be able to dramatically expand the number of merchant locations using Market Edge, and thus support growth long long-term as well."
Nedbank's customer-centric business strategy requires a holistic view of each customer that integrates the views of each business and product line. Data feeds from Nedbank's general ledger are integrated in a database that offers profitability data for each customer by product, line of business, region and distribution channel. The database is officially called CVS or client value simulator by the development team but is widely nicknamed 4-Cubed (because it offers a 4 dimensional view of the data). 4-Cubed enables a business unit to see its clients' entire business with the bank. As a result, bank managers can make better product pricing decisions, determine the profitability of their ATMs and branches, and make other strategic decisions based on the data.
"One of the most exciting areas highlighted in the case study is how Nedbank is innovating around the monetization of data," said Berry Diepeveen, EY Technology Advisory Leader in Africa. Every organization collects data as part of their daily course of business. But not every company can convert that data into opportunities to generate new revenue streams -- and Nedbank is an intriguing example of making that happen."
In its quest to gain market share, Nedbank believes that unlocking the opportunity offered by "unfettered access" to customer data is key. Ciko Thomas, group managing executive of Nedbank's Retail and Business Banking division says, "Our competitors have this too, so whoever can unlock first and best wins."
Source: The case was built on interviews with Nedbank Group executives. With R41 billion in 2015 operating income, Nedbank Group comprises four business divisions: Retail and Business Banking (RBB) is by far the largest division, reporting operating income of R24 billion in 2015. The other three major business divisions include: Nedbank Corporate and Investment Banking (CIB) (2015 operating income of R12.1 billion), Nedbank Wealth (2015 operating income of R4.3 billion), and The Rest of Africa business (2015 operating income of R1.4 billion).
About MIT Sloan Management Review
MIT Sloan Management Review leads the discourse among academic researchers, business executives and other influential thought leaders about advances in management practice, particularly those shaped by technology, that are transforming how people lead and innovate. MIT SMR disseminates new management research and innovative ideas so that thoughtful executives can capitalize on the opportunities generated by rapid organizational, technological, and societal change.
To arrange an interview with the editors, please contact Deb Gallagher at +1 617 253 3967 or debg@mit.edu.
About EY
EY is a global leader in assurance, tax, transaction and advisory services. The insights and quality services we deliver help build trust and confidence in the capital markets and in economies the world over. We develop outstanding leaders who team to deliver on our promises to all of our stakeholders. In so doing, we play a critical role in building a better working world for our people, for our clients and for our communities.
EY refers to the global organization, and may refer to one or more, of the member firms of Ernst & Young Global Limited, each of which is a separate legal entity. Ernst & Young Global Limited, a UK company limited by guarantee, does not provide services to clients. For more information about our organization, please visit ey.com.
Embedded Video Available: https://www.youtube.com/watch?v=6Ej7DfBz_Pc