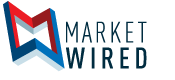 Olisol Petroleum Limited: Information About Transaction with Tethys Petroleum Limited
/EINPresswire.com/ -- HONG KONG, CHINA--(Marketwired - Oct 12, 2016) - OLISOL Petroleum Limited (hereinafter "Olisol" or the "Company") is providing an update with respect to its transaction with Tethys Petroleum Limited ("Tethys") previously announced by Tethys (the "Transaction"). As part of the Transaction, Olisol agreed to provide working capital to Tethys. Further to this agreement, on September 9, 2016, Olisol provided US$2,924,026.43 to Tethys as a further advance of working capital. To date, Olisol has advanced in aggregate, US$11,755,862.09 to Tethys in connection with the Transaction.
As announced by Tethys on March 21, 2016, Olisol converted US$6,304,446 of working capital advances to Tethys into ordinary shares at US$0.10 per share and received 63,044,460 ordinary shares on completion of the conversion representing 15.76% of the issued and outstanding ordinary shares.
Olisol has advised Tethys that it intends to direct Tethys to apply all funds to be repaid to Olisol in connection with outstanding working capital advances, plus interest accrued thereon, to its obligation to subscribe for 181,240,793 ordinary shares at C$0.054 per share (the "Private Placement"). This matter continues to be discussed by the parties. Upon completion of the Private Placement, Olisol believes that it will hold approximately 244,285,253 ordinary shares of Tethys representing 37.32% of the total number of issued and outstanding ordinary shares of Tethys.
Kazakhstan Ministry of Energy Approval
Olisol is pleased to announce that the Minister of Energy of the Government of Kazakhstan has provided his approval to extend the time for completion of the Transaction. Olisol presently expects that the Private Placement will be completed at the end of October. In compliance with applicable Kazakhstan laws, approximately 20% of the Private Placement must be completed through the facilities of the Kazakhstan Stock Exchange.
Olisol is currently working with Tethys' management to identify ways to increase gas production from Olisol's Kazakhstan production properties.
About Olisol
Olisol is headquartered in Almaty, Kazakhstan and its subsidiaries and affiliates have investments in energy and oil and gas operations in the Russian Federation and Kazakhstan. Olisol has worked with Tethys in Kazakhstan for over seven years, is joint owner of the Aral Oil Terminal with Tethys and has its own fleet of special oil trucks involved in oil transportation from Tethys' oil fields. Olisol, through its affiliates, is engaged in railroad transportation, processing of oil, storage and sale of oil products.
Disclaimer
Some of the statements in this press release are forward-looking. Forward-looking statements include statements regarding the intent, belief and current expectations of the Company or its officers, including statements regarding the estimated number of ordinary shares that Olisol will hold on completion of the Transaction, its intention to apply funds received on repayment of working capital advances to its obligation to subscribe for additional ordinary shares under the Private Placement and the anticipated closing date of the Private Placement. When used in this document, the words "expects," "believes," "anticipates," "plans," "may," "will," "should" and similar expressions, and the negatives thereof, are intended to identify forward-looking statements. Such statements are not promises or guarantees, and are subject to risks and uncertainties that could cause actual outcomes to differ materially from those suggested by any such statements including risks and uncertainties with respect to completion of the Private Placement and related transactions on the terms and within the time periods contemplated herein.
No part of this announcement constitutes, or shall be taken to constitute, an invitation or inducement to invest in the Company, Tethys or any other entity, and shareholders of Tethys, are cautioned not to place undue reliance on the forward-looking statements. Save as required by the Listing Rules and applicable law, neither the Company nor Tethys undertakes to update or change any forward-looking statements to reflect events occurring after the date of this announcement.
Dariya Klimova
Authorized Representative
Olisol Petroleum Limited
+34 64 515 08 69
info@olisol.ch