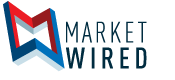 West Virginia Suffers Worst Industrial Job Loss Since the Recession
Infographic: An overview of West Virginia industrial job losses.
Click here for high-resolution version
/EINPresswire.com/ -- EVANSTON, IL --(Marketwired - October 12, 2016) - West Virginia shed more industrial jobs over the past twelve months than at any year since the end of the recession, reports the 2017 West Virginia Manufacturers Register®, an industrial database and directory published by Manufacturers' News, Inc. (MNI) Evanston, IL. According to MNI's database of manufacturers, West Virginia lost 3,243 jobs between August 2015 and August 2016, a 4.3% decline.
West Virginia is home to 1,696 industrial companies employing 72,422, reports MNI.
"Shrinking demand and plunging prices continue to decimate West Virginia's coal industry, and tight regulation as well as a dearth of skilled workers have made it difficult for other sectors to offset those losses," says Tom Dubin, President of the Evanston, IL-based publishing company, which has been surveying industry since 1912. "However, the state's business-friendly environment and low cost of living have drawn a few new manufacturers to the state."
For the full report, including city data, click here or visit http://www.mni.net/news/
Losses were led by West Virginia's coal industry, which shed 1,861 jobs or 21%, falling from its top spot as the state's largest industrial employer within the space of the past year. Coal mining now ranks third in the state for industrial jobs, employing 7,184.
Chemical manufacturing now accounts for the most industry jobs in West Virginia, employing 7,475, with no significant change reported over the year. Second-ranked industrial machinery accounts for 7,251 jobs, down 7% over the past year.
Job losses in West Virginia were offset by gains in paper products, up 11%; fabricated metals, up 5.7%; and medical instruments, up 2.8%.
MNI reports declines were largely felt in the state's Western region, which lost 7.8% of its industrial employment, and now accounts for 30,648 jobs. Employment fell 2.4% in West Virginia's Southern region to 5,280 jobs, and declined 1.7% in the North to 36,494 jobs.
Established in 1912, MNI is the nation's oldest and largest compiler of industrial information, offering tailored solutions to help customers connect with 430,000 manufacturers and suppliers. MNI's industrial marketplace IndustryNet: http://www.industrynet.com is a one-stop resource that connects buyers with suppliers of 10,000 + products and services, and allows users to obtain competitive quotes, create and view company profiles, post company news releases, photos, videos, job openings, and more. MNI's subscription service EZ Select: http://www.ezselect.com provides access to MNI's live interactive database of manufacturers. For more information, contact MNI at 847-864-7000 or visit http://www.mni.net.
Image Available: http://www.marketwire.com/library/MwGo/2016/10/12/11G117801/Images/WV_2017-c67e169dedc291bbaf3647886dc90f63.jpg

Contact:
Jennifer Ratcliff
Manufacturers' News, Inc.
(847) 864-9440 ext. 241
jratcliff@mni.net