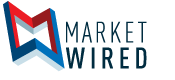 West Mountain Environmental Corp. Announces Results of Shareholder Meeting
/EINPresswire.com/ -- CALGARY, ALBERTA--(Marketwired - Oct 12, 2016) - West Mountain Environmental Corp. (the "Company") (TSX VENTURE:WMT) is pleased to announce the election of Mr. Gary Mar and Mr. Shabir Premji as new directors of the Company at the Annual General and Special Meeting of the Shareholders held on October 12, 2016 (the "Meeting"). Additionally, Messrs. Paul Antle, Timothy Mahoney (President and Chief Executive Officer), Anthony Vysniauskas, Grant Kook, and Bruce Dumville, each incumbent directors, were re-elected as directors for the ensuing year by the shareholders at the Meeting.
Mr. Gary Mar is an independent consultant currently working for both Chinese and Canadian companies seeking assistance with TransPacific trade and investment. He has previously served as the Province of Alberta's Representative in Asia from 2011 through 2015, and as the Official Representative (Minister-Counselor) of the Province of Alberta to the United States of America in Washington D.C. from 2007 through 2011. Mr. Mar holds a Bachelor of Commerce (Finance) from the University of Calgary and a Bachelor of Laws from the University of Alberta.
Mr. Shabir Premji is the Chief Executive Officer of P Squared Renewables, a start-up that plans to operate and develop renewable assets in Canada. Mr. Premji is also the President of Platform Energy Inc., a company that provides strategic advisory services to the energy sector in Canada. Mr. Premji was previously the Chief Financial Officer of Groundstar Resources Inc., a TSX Venture-listed company, from September 2012 through February 2015. Prior to this, Mr. Premji was the Founder and Executive Chairman of Alberta Oilsands Inc. and the founder, Ch8ief Executive Officer and a board member of numerous private enterprises; while the bulk of his entrepreneurship has been focused in oil and gas exploration, development and marketing arena (from upstream to downstream), Mr. Premji also has experience in manufacturing and marketing internationally. Mr. Premji is a member of the Canadian and Alberta Institute of Chartered Accountants.
The Board of Directors is looking forward to working with Messrs. Mar and Premji, and believes that their experience will be an asset to the Company.
About West Mountain
West Mountain is an established Canadian environmental solutions company specializing in the thermal treatment of a variety of hazardous and non-hazardous waste streams. Through its subsidiaries it employs a unique indirectly heated, closed loop technology that allows it to extract even the most hazardous contaminants from soil and industrial sludge converting much of it into reusable oil and synthetic natural gas that it uses to sustain the process. This methodology offers significant opportunity for greenhouse gas reduction over traditional hazardous waste destruction technologies. The Company's management team maintains expertise in hazardous waste management and contaminated site remediation with experience spanning North America and 15 countries internationally.
Neither TSX Venture Exchange nor its Regulation Services Provider (as that term is defined in the policies of the TSX Venture Exchange) accepts the responsibility for the adequacy or accuracy of this release.