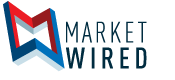 Nissan Takes Six Awards at Annual Texas Truck Rodeo; All-New Armada Named "SUV of Texas" and TITAN "Full-Size Truck of Texas"
Nissan takes six awards at annual Texas Truck Rodeo
Click here for high-resolution version
/EINPresswire.com/ -- AUSTIN, TX--(Marketwired - October 12, 2016) -
Nissan earns total of six honors at Texas Auto Writers Association annual Texas Truck Rodeo -- the most of any brand -- including "SUV of Texas" title for all-new 2017 Armada
Nissan TITAN lineup takes home three awards -- "Full-size Truck of Texas," "Commercial Vehicle of Texas" and "Best Value"
Nissan Murano honored as "Mid-size Crossover of Texas" for second consecutive year; Armada also adds "Full-size SUV of Texas" title
Honors support Nissan's "Year of the Truck" -- a celebration of Nissan's new TITAN lineup, Armada, Pathfinder, Rogue and more throughout 2016
The all-new 2017 Nissan Armada full-size SUV has been named "SUV of Texas" by the Texas Auto Writers Association (TAWA) in its 2016 Texas Truck Rodeo, an annual event that puts the industry's best truck, SUVs and CUVs through a grueling two-day evaluation.
The event, held this year at the 1,632-acre Longhorn River Ranch in Dripping Springs, Texas, included grueling on-road and off-road evaluations. Nissan vehicles won a total of six awards, including three for the new TITAN full-size pickup lineup. The 2017 Armada, TITAN and Murano -- which was named "Mid-size Crossover of Texas" for the second consecutive year -- are on sale now at Nissan dealers nationwide.
"We're honored to have the all-new 2017 Nissan Armada recognized by the SUV experts of the Texas Auto Writers Association," said Fred Diaz, division vice president and general manager, North America Trucks and Light Commercial Vehicles, Nissan North America, Inc. "Armada provides a unique combination of luxury, power and utility, including best-in-class* standard towing and a suite of advanced Nissan Safety Shield technologies such as Predictive Forward Collision Warning and Backup Collision Intervention."
The new Armada includes a fresh exterior design, enhanced performance from a new 5.6-liter Endurance® V8 with best-in-class* 390-horsepower and new 7-speed automatic transmission, a comfortable full-feature cabin and class-exclusive* available safety and security features -- including Predictive Forward Collision Warning (PFCW), Blind Spot Intervention (BSI), Backup Collision Intervention (BCI) and Around View® Monitor (AVM) with Moving Object Detection (MOD).
"Nissan's new Armada made a real impression on our journalists proving its off-road prowess on our challenging new test course," said Nic Phillips, president, TAWA. "High marks were noted for the new Endurance V8 powertrain's low-end torque, interior refinements and the high value proposition in the full-size, fully capable SUV segment in Texas."
Three iterations of the 2017 TITAN pickup finished at the top of their categories:
"Full-size Truck of Texas" for the new TITAN Texas Edition SL Crew Cab, which offers a range of custom appearance features including a special chrome grille and 20-inch aluminum-alloy wheels
"Commercial Vehicle of Texas" for the new TITAN XD Single Cab Diesel, a true workhorse designed to tackle the toughest jobs, powered by the Cummins® 5.0L V8 Turbo Diesel, which is rated at 310 horsepower and 555 lb-ft of torque
"Best Value" for the new TITAN XD Single Cab, a work-site ready affordable truck powered by a 5.6-liter Endurance® V8 or Cummins® 5.0L V8 Turbo Diesel
For the 2017 model year, the Nissan full-size pickup lineup has expanded with the arrival of the TITAN half-ton. Powered by Nissan's new 390-horsepower 5.6-liter Endurance® V8 engine, the TITAN half-ton is available initially in a roomy Crew Cab body, in both 4x4 and 4x2 configurations and in five well-equipped grade levels: S, SV, PRO-4X, SL and Platinum Reserve. TITAN half-ton joins the powerful TITAN XD, which debuted in last year and was named "2016 Truck of Texas."
All 2017 TITAN models are covered by Nissan's recently announced "America's Best Truck Warranty"** -- featuring bumper-to-bumper coverage of 5-years/100,000-miles, whichever comes first. Vehicles covered by the new warranty, which includes basic and powertrain coverage, include all TITAN V8 gasoline-powered models and diesel and V8 gasoline-powered 2017 TITAN XD models.
"Nissan is humbled by the recognition of these discerning truck experts who have recognized our innovation, quality, drivability, safety and value across our entire truck lineup, including the TITAN, TITAN XD and new high-value Single Cab configuration," added Diaz. "For TITAN to be named 'Full-Size Truck of Texas' for our Texas edition TITAN is a real honor -- as Texas has certainly played a huge role in the development of our expanding lineup of American TITAN trucks."
The Nissan Murano -- winner of the 2015 "Mid-size Crossover of Texas" -- garnered its second straight honor from TAWA members in 2016, adding the "Mid-size Crossover of Texas" recognition to the "Activity Vehicle of Texas" title awarded last spring. Murano, which is becoming one of the most awarded vehicles in Nissan history, has found a special place in buyers' hearts, with sales up more than 35 percent so far this year.
"Murano's head-turning, statement making styling inside and out continues to compel the Texas Auto Writers to recognize Nissan's mid-size crossover as leader in personal appeal," added Phillips. "Murano's showing, plus the TITAN lineup and Armada's showing, impressed our journalists across the board in this year's Texas Truck Rodeo -- which was our most competitive event in our history."
For more information on the 2017 Nissan Armada, TITAN, TITAN XD and Murano, along with the complete Nissan truck and SUV lineup, please visit NissanNews.com.
About Nissan North America
In North America, Nissan's operations include automotive styling, engineering, consumer and corporate financing, sales and marketing, distribution and manufacturing. Nissan is dedicated to improving the environment under the Nissan Green Program and has been recognized annually by the U.S Environmental Protection Agency as an ENERGY STAR® Partner of the Year since 2010. More information on Nissan in North America and the complete line of Nissan and Infiniti vehicles can be found online at www.NissanUSA.com and www.InfinitiUSA.com, or visit the U.S. media sites NissanNews.com and InfinitiNews.com.
About Nissan Motor Co.
Nissan Motor Co., Ltd., Japan's second-largest automotive company, is headquartered in Yokohama, Japan, and is part of the Renault-Nissan Alliance. Operating with more than 247,500 employees globally, Nissan sold 5.32 million vehicles and generated revenue of 11.38 trillion yen (USD 103.6 billion) in fiscal year 2014. Nissan delivers a comprehensive range of more than 60 models under the Nissan, Infiniti and Datsun brands. Nissan leads the world in zero-emission mobility, dominated by sales of the LEAF, the first mass-market, pure-electric vehicle. It is the best-selling EV in history with almost 50% share of the zero-emission vehicle segment. For more information on our products, services and commitment to sustainable mobility, visit our website at http://www.nissan-global.com/EN/.
About TAWA
The Texas Auto Writers Association, Inc. was founded in 1985 by automotive journalists who wanted to provide an avenue of professional growth, development and networking. These professionals sought to create an automotive event that was unique to Texas, and the result was the TAWA Truck Rodeo. Since 1992, Truck Rodeos have been held in San Antonio, Houston, Dallas, Fort Worth, Granbury and Spring Branch. In 2003, TAWA created an event for sedans, sports cars, and other vehicles not eligible for the Truck Rodeo. The Texas Auto Roundup, as the event is called today, is held at the Texas Motor Speedway in Fort Worth. For more information, visit www.texasautowriters.org.
*Comparison based on 2017 Nissan Armada vs. latest in-market Ward's Large Sport Utility segment (excluding extended length vehicles). Source: manufacturer's website.
* "Claim based on years/mileage (whichever occurs first) covered under the respective 2017 New Vehicle Limited Warranty basic coverage. Comparison based on Ward's 2016 Large Pickup Segmentation and Small Pickup Segmentation v. 2017 TITAN and TITAN XD. Comparison based on publicly available information on manufacturers' website. Claim current at the time of printing. Nissan's New Vehicle Limited Warranty basic coverage excludes tires, powertrain coverage, corrosion coverage and federal and California emission performance and defect coverage (applicable coverage is provided under other separate warranties). The powertrain coverage is 5 years or 100,000 miles (whichever occurs first). Other general exclusions and terms and conditions also apply. For complete information concerning coverage, conditions and exclusions, see your Nissan dealer and read the actual New Vehicle Limited Warranty booklet."
Image Available: http://www.marketwire.com/library/MwGo/2016/10/12/11G117783/Images/Nissan_Texas_Truck_Rodeo-59da0675926fbe54ae2b5203fa3b46cd.jpg