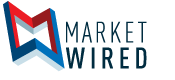 Triloma EIG Global Energy Funds Participate in First Privately Originated Transaction
WINTER PARK, FL--(Marketwired - October 12, 2016) - Triloma EIG Global Energy Fund and Triloma EIG Global Energy Term Fund I (the "Funds") announced that they have participated alongside certain other EIG-managed private funds and accounts in a $50 million senior secured notes issuance by Crown Oil Partners V, LP ("Crown"). The transaction was originated, negotiated and structured by EIG Global Energy Partners, on behalf of its managed investment vehicles and as sub-advisor to the Funds.
Crown is a privately held company located in Midland, Texas, that is focused on acquiring and developing oil and natural gas exploration properties primarily in the northern Delaware Basin region, which is the western part of the larger Permian Basin. The notes, which mature in 2019, are floating rate and secured by a first lien security interest in substantially all of the assets of Crown.
Previously, the U.S. Securities and Exchange Commission granted the Funds an order for exemptive relief, allowing them to co-invest in portfolio companies with each other and with affiliated investment funds. The Crown investment is the first time the Funds have participated in a directly originated investment transaction alongside EIG's private funds.
"The investment in Crown is a great example of how we will leverage EIG's global sourcing and origination platform to directly access opportunities that are not generally available to the broader market," said Deryck Harmer, president and CEO of the Funds.
A full holdings report of the Funds' respective portfolios will be disclosed in their next quarterly N-Q filings with the U.S. Securities and Exchange Commission.
About Triloma EIG Global Energy Fund and Triloma EIG Global Energy Term Fund I
Triloma EIG Global Energy Fund and Triloma EIG Global Energy Term Fund I are unlisted investment companies that invest primarily in global portfolios of privately originated energy company and project debt. Their investment objectives are to provide shareholders with current income, capital preservation and, to a lesser extent, long-term capital appreciation. The Funds are managed by Triloma Energy Advisors and EIG Credit Management Company. For additional information, please visit trilomaenergy.com.
About Triloma
Triloma Financial Group is a private investment management firm providing individuals with a unique approach to alternative investment opportunities. Triloma manages and sponsors a group of private and publicly offered investment programs focused on private equity, real estate and energy investments. Triloma specializes in thorough research, individual access, powerful partnerships and excellent service. Triloma is headquartered in Winter Park, Florida. For additional information, please visit triloma.com.
About EIG
EIG is a leading institutional investor to the global energy sector with $14 billion under management as of June 30, 2016. EIG specializes in private investments in energy and energy-related infrastructure on a global basis. During its 34-year history, EIG has invested over $22.7 billion in the sector in more than 310 projects or companies in 36 countries on six continents. EIG's clients include many of the leading pension plans, insurance companies, endowments, foundations and sovereign wealth funds in the U.S., Asia and Europe. EIG is headquartered in Washington, D.C. with offices in Houston, London, Sydney, Rio de Janeiro, Hong Kong and Seoul. For more information, visit eigpartners.com.
This is not an offer. The respective offerings of Triloma EIG Global Energy Fund and Triloma EIG Global Energy Term Fund I (the "Funds") common stock can be made solely by means of a written prospectus forming part of the effective registration statement. The prospectuses and their supplements, which contain important information about the Funds, can be obtained upon request and without charge by writing to the Funds at 201 N. New York Ave., Suite 250, Winter Park, FL 32789, or by calling the Funds collect at 407-636-7115. Prospective investors should read the prospectuses and their supplements carefully before investing. Investors are advised to consider the investment objectives, risks, charges and expenses of the Fund carefully before investing. The prospectuses contain this and other information about the Funds. There can be no assurance that the Funds will achieve their investment objectives.
The Funds' investments in various types of debt securities and instruments may be secured, unsecured, rated and unrated, are subject to non-payment risk, and may be speculative in nature. Investments in senior secured debt present additional risks, including that there is a higher risk of default than with investment-grade bonds. Generally, investments in debt securities with longer-term maturities are subject to greater volatility than investments in shorter-term obligations. The Funds' investments in energy companies expose the Funds to risks associated with adverse economic, environmental or regulatory occurrences affecting the energy sector, a higher volatility of the market and a downturn in the energy sector could have a larger impact on the Funds than on funds that are broadly diversified across many sectors and industries.
This press release may contain forward-looking statements identified by the use of words such as "outlook," "indicator," "believes," "expects," "potential," "continues," "may," "will," "should," "seeks," "approximately," "predicts," "intends," "plans," "estimates," "anticipates" or the negative version of these words or other comparable words. Such forward-looking statements are subject to various risks and uncertainties. Accordingly, there are or will be important factors that could cause actual outcomes or results to differ materially from those indicated in these statements. Triloma, EIG and the Funds believe these factors include, but are not limited to, those described under the section entitled "Risk Factors" in the Fund's registration statement, as such factors may be updated from time to time in its periodic filings with the U.S. Securities and Exchange Commission, which are accessible on the SEC's website at sec.gov. These factors should not be construed as exhaustive and should be read in conjunction with the other cautionary statements that are included in this release and in the Fund's filings. Triloma, EIG and the Funds assume no obligation to update or supplement forward-looking statements that become untrue because of subsequent events for circumstances.