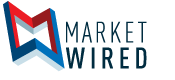 Spirited Funds/ETFMG Whiskey and Spirits ETF (WSKY) Launches on NYSE Arca
/EINPresswire.com/ -- First of Its Kind Fund Provides Exposure to the Global Whiskey & Spirits Business
SUMMIT, NJ--(Marketwired - October 12, 2016) - ETF Managers Group in partnership with Spirited Funds, LLC today debuted its newest fund, the Spirited Funds/ETFMG Whiskey and Spirits ETF (NYSE ARCA: WSKY).
Trading on the NYSE Arca, WSKY invests primarily in companies that derive the majority of their revenue from producing and marketing whiskey and spirits, as well as a small number of companies that derive part of their revenue from the industry. Major names in the underlying index include Pernod Ricard (France), Diageo (England). Brown Forman (US), Thai Beverage (Thailand), Kirin Holdings (Japan), and United Spirits (India), among others.
"We believe we're at year 5 of a 25-40 year supercycle that could see continued growth in consumer demand for whiskey and spirits, much like what has occurred with craft breweries over the past two decades," said David Bolton, President and CEO at Spirited Funds.
"Our new Exchange-traded Fund is the first to provide exposure to this global industry -- with the overall alcohol industry boasting sales of more than $1 trillion per yeari -- and is intended to play a complementary role in a diversified investment portfolio through exposure to a targeted segment of the consumer discretionary sector."
In the US alone, High End Premium, and Super-Premium bourbon and Tennessee whiskey brands saw revenues increase 50% and 155%, respectively, in the period 2010-2015, according to the Distilled Spirits Council of the United States. Total US spirits sales were $72 billion in 2015ii, including substantial exports.
Bolton further notes that whiskey and spirits companies have historically proven to provide investors with some mitigation in down markets, due both to patterns in consumer behavior and the commodity-linked nature of the components that go into manufacturing the final product.
Sam Masucci, founder and CEO of ETF Managers Group, said, "The spirits business is global and well established, and appears to be entering a new period of demand growth as consumers migrate to premium brands. We're excited to have the opportunity to introduce this first-of-its-kind fund."
The Spirited Funds/ETFMG Whiskey and Spirits Index underlying WSKY is market-capitalization weighted based on a company's participation in the overall whiskey and spirits industries, primarily in the areas of production and sale of whiskey and spirits. WSKY will have an expense ratio of 75 basis points*.
* A basis point is one hundredth of a percent
About Spirited Funds
Spirited Funds, LLC specializes in creating indices and ETFs specifically designed to track the performance of public companies and/or other investments that participate in the production, distribution, and consumption of the following industries: liquor and spirits, beer, and tobacco.
About ETF Managers Group
ETF Managers Group is the only Exchange Traded Fund (ETF) private label issuer to offer clients a fully managed solution for all ETF types. Leveraging decades of experience across the financial landscape, from asset management to regulatory compliance, ETF Managers Group offers top tier services including product engineering & operations, portfolio management, sales & trading, and active marketing to our family of funds. Our services and experience offer a unique all-inclusive approach to designing, marketing, and selling financial products that disrupt markets around the world.
Carefully consider the Fund's investment objectives, risk factors, charges, and expenses before investing. This and additional information can be found in the Fund's prospectus, which may be obtained by calling 1- 844-ETF-MGRS (1-844-383-6377), or by visiting www.spiritedfunds.com. Read the prospectuses carefully before investing.
Past performance does not guarantee future results.
RISKS
Investing involves risk, including the possible loss of principal. Shares of any ETF are bought and sold at market price (not NAV), may trade at a discount or premium to NAV and are not individually redeemed from the Fund. Brokerage commissions will reduce returns. Narrowly focused investments typically exhibit higher volatility. The fund is new with limited operating history. Companies in the whiskey and spirits industry are very competitive and companies in such industries are subject to a number of risks. Demographic and product trends, changing consumer preferences, nutritional and health-related concerns, competitive pricing, marketing campaigns, environmental factors, adverse changes in general economic conditions, government regulation, food inspection and processing control, consumer boycotts, risks of product tampering, product liability claims, and the availability and expense of liability insurance can affect the demand for, and success of, such companies' products in the marketplace. Such companies also face risks associated with changing market prices as a result of, among other things, changes in government support and trading policies and agricultural conditions influencing the growth and harvest seasons. The Fund is more exposed to the economic and political risks of Europe and of the European countries in which it invests than funds whose investments are more geographically diversified. Adverse economic and political events in Europe may cause the Fund's investments to decline in value. The economies and markets of European countries are often closely connected and interdependent, and events in one country in Europe can have an adverse impact on other European countries. The Fund makes investments in securities of issuers that are domiciled in, or have significant operations in, member countries of the European Union (the "EU") that are subject to economic and monetary controls that can adversely affect the Fund's investments. Foreign investing involves special risks such as currency fluctuations and political uncertainty. Diversification does not guarantee a profit, nor does it protect against a loss in a declining market.
The Fund's return may not match or achieve a high degree of correlation with the return of the Spirited Funds/ETFMG Whiskey & Spirits Index. To the extent the Fund utilizes a sampling approach, it may experience tracking error to a greater extent than if the Fund had sought to replicate the Index. One cannot invest directly in an index.
The Fund is distributed by ALPS Distributors, Inc., which is not affiliated with ETF Managers Group, LLC or any of its affiliates, or NYSE Arca. Sam Masucci is a registered rep of ALPS Distributors, Inc.
i "Global Alcoholic Drinks Market (Size of $1,199 Billion in 2014) to Witness 3% CAGR during 2015 - 2020." www.psmarketresearch.com. December 2015.
ii "Distilled Spirits Deliver Steady Sales Growth." www.discus.org. February 2015.