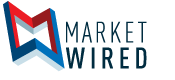 Earth Alive Receives Government Registration in Nicaragua and Ships Soil Activator(TM) Microbial Biofertilizer for Coffee Trials
/EINPresswire.com/ -- MONTREAL, QUEBEC--(Marketwired - Oct 12, 2016) - Earth Alive Clean Technologies Inc. (CSE:EAC)(CSE:EAC.CN) ("Earth Alive" or the "Company"), a leading developer and manufacturer of state-of-the-art microbial technology-based products, is pleased to announce that its microbial biofertilizer, Soil Activator™, has obtained final government registration approval in Nicaragua.
The agriculture sector represents a sizable portion of Nicaragua's economy, accounting for almost 40% of the country's total land area.1 Traditional commodities export include coffee, peanuts, sugarcane, beans, bananas and palm oil. However, non-traditional exports such as melons, onions, sesame seeds and artichokes are gaining popularity.2 Earth Alive's Soil Activator™ is a patent-pending, CFIA registered, non-crop-specific, organic microbial biofertilizer designed to produce more vigorous plants and higher yields.
Furthermore, the Company is pleased to report it is sending a first shipment of Soil Activator™ to Nicaragua for trialing on a variety of crops such as coffee, mango, legumes and potatoes.
"Obtaining this latest registration strengthens our offering with large agroholdings in the Caribbean. Our distributor, Brenntag Latin America, offers Soil Activator across the region to agribusinesses working in multiple countries. Obtaining registration in all the countries where these groups operate will facilitate the adoption of Soil Activator as a part of their corporate best practices," stated Michael Warren, Earth Alive's Vice President, Agriculture Global Operations. "We now have registration in seven Latin American countries since signing a distribution agreement with Brenntag. I'm pleased with our momentum - with each registration we see an increase in grower interest and requests for information, and I'm looking forward to seeing this happen in Nicaragua as well. (see press release dated February 8, 2016).
Mr. Miguel Monroy, Director of Business Affairs for Earth Alive, commented, "Nicaragua's economy is predominantly agricultural, and 32% of the work force works in this sector.3 We are particularly excited about Soil Activator™ trialing in the coffee sector, as it is a major export crop for the country. Coffee production is under severe threat worldwide due to a changing climate, increased disease, and volatile market pressures. We are confident Soil Activator™ will allow Nicaraguan farmers to achieve higher yields and profitability.
Sources:
About Earth Alive Clean Technologies:
Earth Alive aims to be a key player in world markets of environmentally sustainable industrial solutions. The company works with the latest innovations in microbial technology to formulate and patent innovative products that can tackle the most difficult industrial challenges, once only reserved to environmentally harmful chemicals and additives. The company is focused on environmental sustainability in 1) dust control for the mining industry, and 2) the agriculture industry.
For additional company information, please visit: www.earthalivect.com
The CSE has neither approved nor disapproved the contents of this press release. The CSE does not accept responsibility for the adequacy or accuracy of this release.
Forward-Looking Information
Except for statements of historical fact, this news release contains certain forward-looking statements within the meaning of applicable securities law. Forward-looking statements are frequently characterized by words such as "plan", "expect", "project", "intend", "believe", "anticipate", "estimate" and other similar words, or statements that certain events or conditions "may" occur. Although Earth Alive believes that the expectations reflected in the forward-looking statements are reasonable, there can be no assurance that such expectations will prove to be correct. Such forward-looking statements are subject to risks and uncertainties that may cause actual results, performance or developments to differ materially from those contained in the statements. Except as required under applicable securities legislation, the Company undertakes no obligation to publicly update or revise forward-looking information, whether as a result of new information, future events or otherwise.