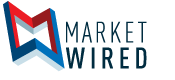 REMINDER/Colabor Group Will Hold a Conference Call to Discuss its Third Quarter Results
/EINPresswire.com/ -- BOUCHERVILLE, QUEBEC--(Marketwired - Oct 12, 2016) - (TSX:GCL) -
| | |
| --- | --- |
| OPEN TO: | Analysts, investors and all interested parties |
| | |
| DATE: | Thursday, October 13, 2016 |
| | |
| TIME: | 11:00 AM Eastern Time |
| | |
| CALL: | 647-788-4922 (For all Toronto and overseas participants) |
| | 1-877-223-4471 (For all other North American participants) |
WEBCAST WITH PRESENTATION: http://www.colabor.com/en/investisseurs/evenements-et-presentations/
THE PRESS RELEASE WILL BE PUBLISHED THROUGH MARKETWIRED THE SAME DAY THROUGH MARKETWIRED.
Please dial in 15 minutes before the conference begins.
If you are unable to call in at this time, you may access a recording of the meeting by calling 1-800-585-8367 and entering the passcode 92771167 on your phone. This recording will be available as of 2:00 PM on Thursday, October 13, 2016 until 11:59 PM on Thursday, October 20, 2016.
MEDIA WISHING TO QUOTE AN ANALYST SHOULD CONTACT THE ANALYST PERSONALLY FOR PERMISSION.
ABOUT COLABOR
Colabor is a distributor and wholesaler of food and non-food products serving the foodservice market (cafeterias, restaurants, hotels, restaurant chains) in Québec, Ontario and the Atlantic provinces, as well as the retail market (grocery stores and convenience stores).
MaisonBrison
Martin Goulet, CFA
(514) 731-0000


EIN Presswire does not exercise editorial control over third-party content provided, uploaded, published, or distributed by users of EIN Presswire. We are a distributor, not a publisher, of 3rd party content. Such content may contain the views, opinions, statements, offers, and other material of the respective users, suppliers, participants, or authors.